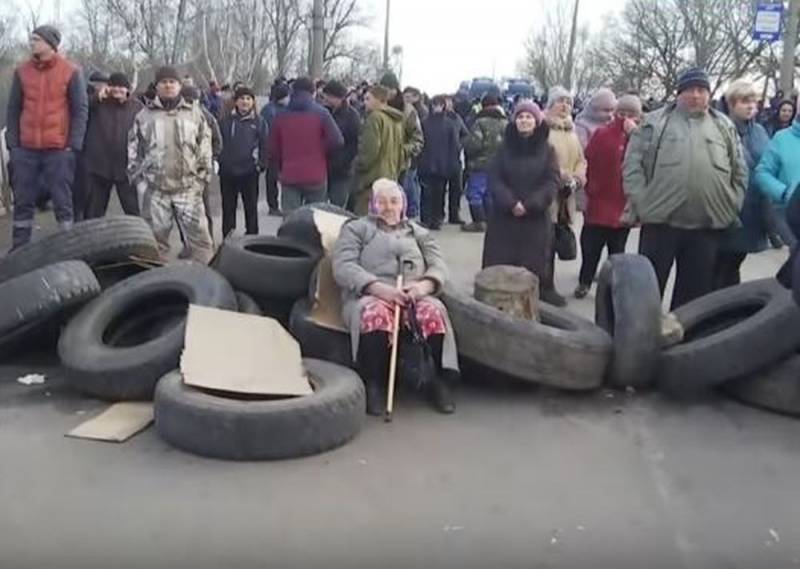 Nowhere else in the world have they met their citizens evacuated from another country like in Ukraine. After that, the words about "a single country, faith, army and nation" began to sparkle with new bright colors. Crowds of individuals distraught with "patriotism" blocked roads, fought with the police, burned tires (tires), and even offered to destroy the plane that arrived from Wuhan, where the 2019-nCov (COVID-19) epidemic is raging, its crew and all passengers.
But at 20:00 (Kiev time) on February 20, 2020, the National Guard on armored personnel carriers managed to break through to its departmental sanatorium in Novy Sanzhary (Poltava region) and start onto the territory buses stoned with unfortunate "wuhlans" (they are now so called). It is easy to guess that those who were in these buses experienced not just shock, but real horror.
It should be noted that in the buses there were not only Ukrainians who were actively waving national flags in Wuhan, but also citizens of six more countries who decided to travel to their homeland through the territory of "dignity". At the same time, many "Ukrainian patriots" were very worried on social networks that "an Iranian missile shot down the wrong plane."
By the way, the sanatorium has not yet been burned with all its staff and the "inhabitants." And this is not a joke for the sake of a beautiful phrase. Radicals really call for the same. At the same time, one should not forget that the "Ukrainian patriots" (Nazis) have rich experience in burning people in separate buildings (structures). For example, on May 2, 2014 in Odessa, they burned a lot of people in the local House of Trade Unions, and on May 9, 2014 in Mariupol a whole district police department with its employees.
It should be added that at that time in other regions of Ukraine, "medical workers" began to sing the anthem en masse, to pray, and rejoice that the "Wuhan people" were not brought to them. One can only imagine what will happen to this country in reality if, God forbid, something more serious happens.