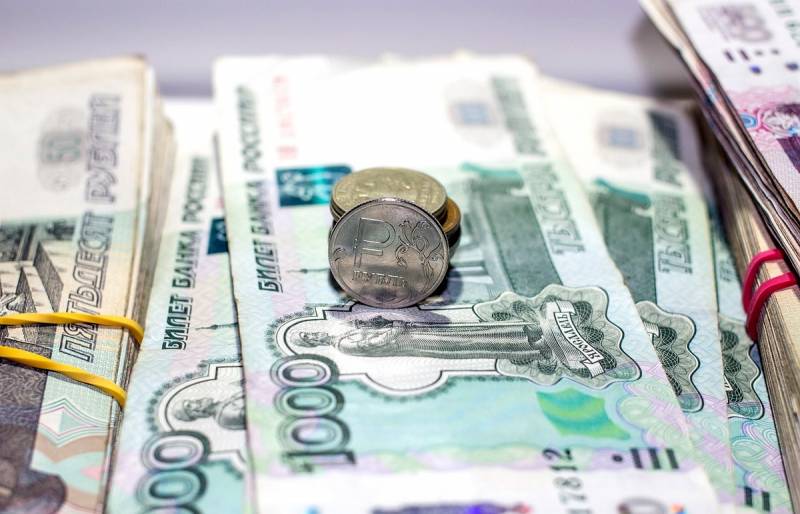 Despite the tightening of the sanctions regime, the ruble continues to maintain its position against the dollar. Why is our national currency avoiding the fate of the currencies of other developing countries, losing in value relative to the "American", and how long can this last?
If we compare the ruble, for example, with the Chinese yuan or the Turkish lira, then it looks like a "peppy". The Chinese currency was purposefully and consistently weakened by Beijing itself as part of a trade war with the United States. Now, the consequences of the coronavirus epidemic that threaten the Chinese
economics
huge losses. The Wuhan virus is far from defeated, but the yuan has already sunk to the level of seven units for one dollar.
The Turkish lira has no less problems. There is no epidemic in the country, but serious economic difficulties have long been brewing. The worsening of relations with the United States is aggravated by the war in neighboring Syria, which forces Ankara to deploy significant military contingents in Idlib and to resolve the issue of millions of Syrian refugees. Another war looms on the horizon in Turkey, already in more distant Libya, with the prospect of developing into a protracted conflict. In the aggregate, all these problems amid a decrease in the key interest rate by the Turkish Central Bank lead to a consistent drop in the lira exchange rate.
The Russian ruble stands apart so far, despite the fact that our country has been under Western sanctions for years and also participates in the Syrian campaign. What factors support the stability of the national currency of the Russian Federation?
At first
, we must bow to the floor of the "oil-nurse", which won back at the price of 11%, having risen in price from 53,1 dollars to 59,3 dollars. Relatively high oil prices support the Russian ruble.
Secondly
Due to the reduction in the key rate, a significant influx of non-residents in OFZs was noted. Foreign investors like the stability of Russian government bonds, which increases the popularity of ruble assets.
Thirdly
, the government's planned purchase of a controlling stake in Sberbank from the Central Bank of the Russian Federation may lead to a temporary decrease in the purchase of American currency.
Together, these factors maintain a stable exchange rate of the Russian ruble at an "American" price in the region of 64. However, this trend cannot continue indefinitely.
The Chinese coronavirus can begin to reduce its cost without even entering the territory of our country. Severe quarantine in China has already led to a decrease in industrial production. This will automatically entail a drop in stock market indices, as well as a decrease in oil demand. The cheapening of "black gold" will negatively affect the ruble exchange rate and will entail a growing trend for the dollar and real, yellow gold. According to some forecasts, by the end of 2020, the "American" may already cost 70-71 rubles per unit.