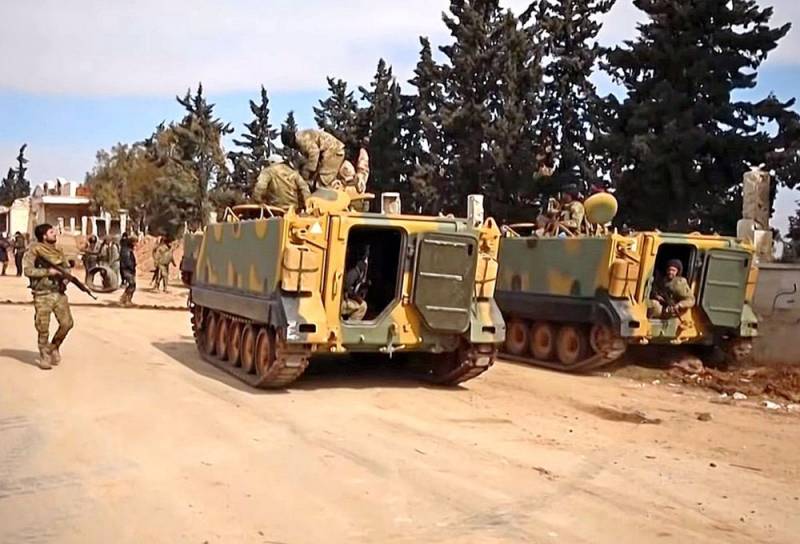 On February 20, 2020, "barmalei" -jihadists, "moderate" terrorists and pro-Turkish "opposition" Wahhabis, with the support of the Turkish army, launched a counterattack in the Syrian province of Idlib near the city of Nairab. This was the response of Ankara and the alliance of regrouped militants to the large-scale offensive of the Syrian Arab Army (SAA), lasting a month, as a result of which significant territories of the provinces of Idlib and Aleppo were liberated.
Initially, the militants experienced some tactical success, they reported a breakthrough in the defense of government forces, the destruction of two Syrian tanks and the capture of the same amount. Turkish artillery provided active fire support to the attacking militants. But tired for a month of continuous fighting of an offensive nature, the SAA units were able to stop the advance of the occupying invaders. And after the Syrian Air Force and Russian Aerospace Forces appeared in the sky, the militant offensive drowned. The Turkish authorities have already expressed their indignation at the fact that the "regime" is actively resisting "democracy."
From the Center for the Reconciliation of the Belligerents (CPVS) in Syria, it has already been confirmed that the Su-24 bombers of the Russian Air Force attacked the militants. The destruction of one tank, six infantry fighting vehicles and five pickups of militants is reported. In addition, the CPVS called on Turkey to stop supporting the militants. In turn, the Ministry of National Defense of Turkey disseminated information about the death of two of its troops.
It should be added that the Russian drone managed to remove, like Turkish artillerymen, support the militants' offensive in the Idlib "de-escalation" zone. By the way, recently the President of Syria Bashar al-Assad
He pledged
that the SAA will completely cleanse the militants of the provinces of Idlib and Aleppo, despite external pressure.