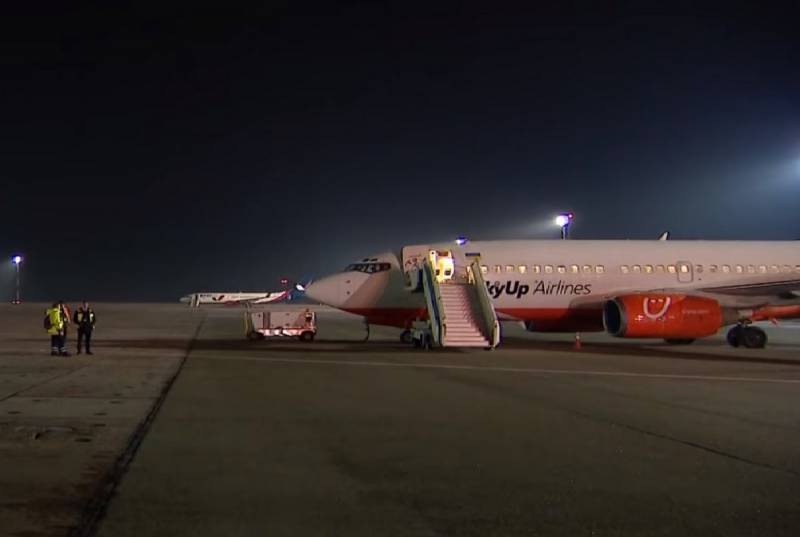 The threat of a coronavirus entering the country, along with Ukrainians evacuated from China, for several hours debunked the myth of a united Ukraine, which had been stubbornly created by Kiev for six years.
As soon as rumors began to spread about the imminent arrival of the aircraft, residents of various regions of Ukraine, who could become a likely landing site, staged mini-maidans with tires and barricades in the best traditions of 2014.
Kiev, Lviv, Ternopol and Poltava regions were especially noted, where the performances were the most active and massive.
In the Poltava region, it came to a hassle with the police, and the Ternopilians staged a prayer service to the Mother of God so that the plane would not land in the region.
At the same time, no argument from the series "these are our compatriots" or the slogans of the Maidan "together to the end" and "brother for brother" did not act on the protesters.
Even more hell broke out in the Ukrainian segment of social networks, which has long been famous for its inadequacy.
Among the offers of varying degrees of cannibalism, the following were encountered:
It was necessary to scatter passengers over down bass - they would solve several problems at once!
Или:
The missile hit the wrong plane! (Hint of the tragedy with the Malaysian Boeing).
A significant role in the fact that such a situation arose was played by the Ukrainian authorities themselves, which did not have a clear plan for accommodating the evacuees.
Be that as it may, from the Ukrainian myths created on the Maidan, today has not left a stone unturned.