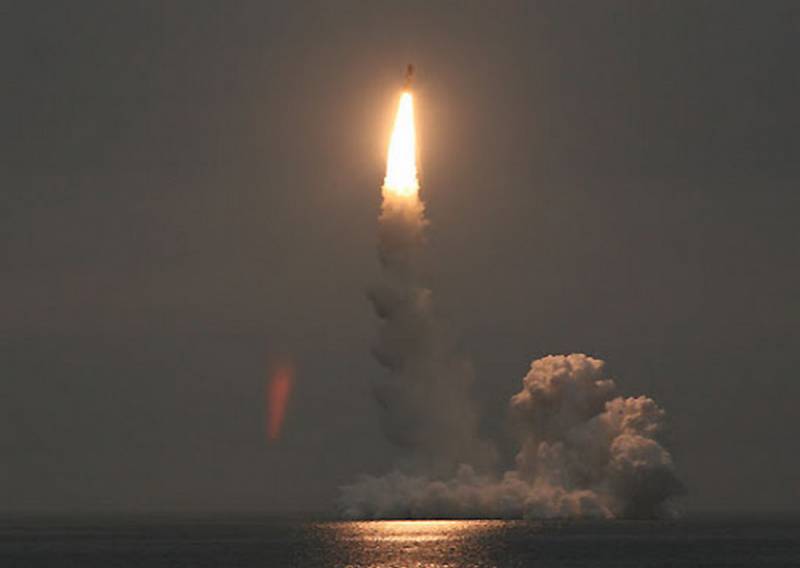 The R-30 Bulava-30 sea-based ballistic missile adopted in 2018, "cannot be considered a particularly breakthrough" type of weapon, and loses to the American UGM-133A Trident ("Trident") II D5, adopted in 1990.
About this in his article for publication
"Military-industrial courier"
writes deputy president of the Russian Academy of Missile and Artillery Sciences on information
policy
, Doctor of Military Sciences Konstantin Sivkov.
The doctor of sciences draws his conclusions based on a comparison of the characteristics of the P-30 Bulava and UGM-133A Trident.
With all other things being equal, the main difference that gives an advantage to the American rocket is the cast weight, which is 2,5 times greater for Trident than Bulava.
This difference allows the American missile to carry a larger number of warheads - from 8 to 14, with a total capacity of up to 457 kilotons.
According to the author, if we compare the characteristics of the missiles, then the older UGM-96A Trident I S-4, adopted in 1979, can be considered the analogue of the Russian Bulava, but the Bulava wins exactly.
The reason for this imbalance, Konstantin Sivkov calls the reforms that followed immediately after the collapse of the Soviet Union.
At the same time, the scientist notes that the Avangard hypersonic maneuvering warhead and the nuclear version of the X-101 missile are truly breakthrough weapons.