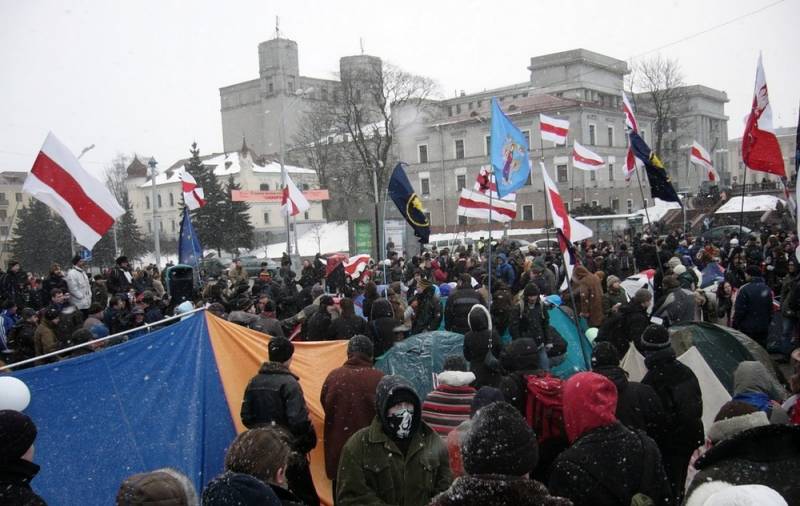 During the election campaign and presidential election in Belarus, to be held in the summer of 2020, mass opposition protests will be held.
This was stated by Pavel Sevyarynets, co-chair of the unregistered party "Belarusian Christian Democracy".
According to the opposition, the current president, Alexander Lukashenko, who is in power for the sixth term and is planning to go for the seventh, should leave.
The Belarusian Partisan portal quotes Sevyarynets's words:
His support, according to our data, is from 12 to 18 percent. What a seventh term, people are already here! He himself said: if you say "enough" - I will leave. Let's go out with all the people and say: "Enough! Go away! "
The trouble with the Belarusian, as well as with the Russian opposition, is that, in terms of "all the people" and "we all come out and say," the opposition does not really have the support of the majority of the country's citizens and this is especially evident during the vote.
It can be safely assumed that these 12-18 percent that Sevyarynets spoke of are not Lukashenko's support, but at best everything that the Belarusian opposition can count on.
Recall that Lukashenko announced his intention to run for the next term in November 2019.
At the same time, despite his statement that he "will not hold onto the chair with blue fingers", there is no other real candidate who could compete with him.