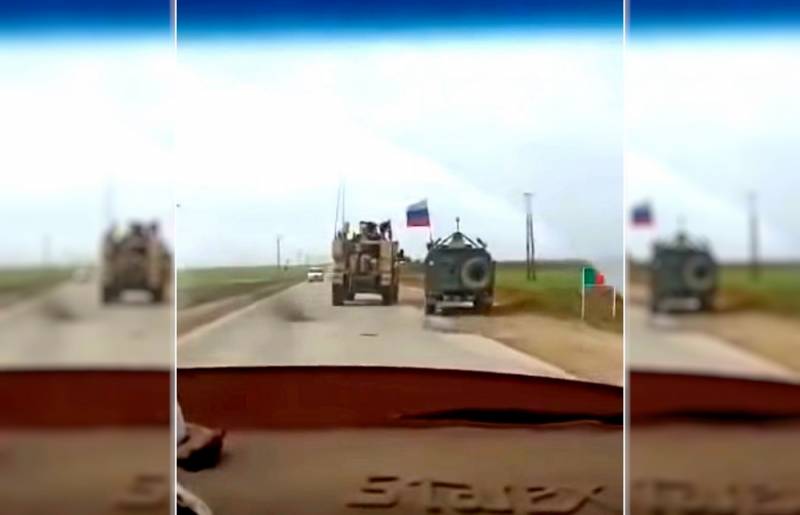 A video appeared on the network that shows the provocation of the American military against the patrol of the military police of the Russian Defense Ministry.
As follows from the description of the video, it was made in the area of ​​the village of Kamyshly in the province of Hasaka in northeastern Syria.
Recording was carried out by a passenger of a car that overtook a military convoy
equipment
following in the same direction.
The record shows how a patrol of the Russian military police as part of the Tiger armored car, KamAZ armored personnel carrier and armored personnel carrier, catches up with two American armored cars.
Russian troops on the Tiger armored car began to overtake the Americans. During the overtaking of one of the American armored cars, he abruptly takes to the right, forcing the Russian armored car to the sidelines. On this record ends.
This is far from the first incident between the military of the USA and the Russian Federation in Syria, however, the Central American military command CENTCOM prefers to refrain from commenting on the actions of its soldiers, escaping with empty phrases.
Here, for example, is a typical statement by the US command made by the official representative of CENTCOM, Navy Captain William Urban:
In general, I can say that we continue to work closely to prevent conflicts with the Russians, and this is mainly effective for de-escalating tensions and preventing friction.