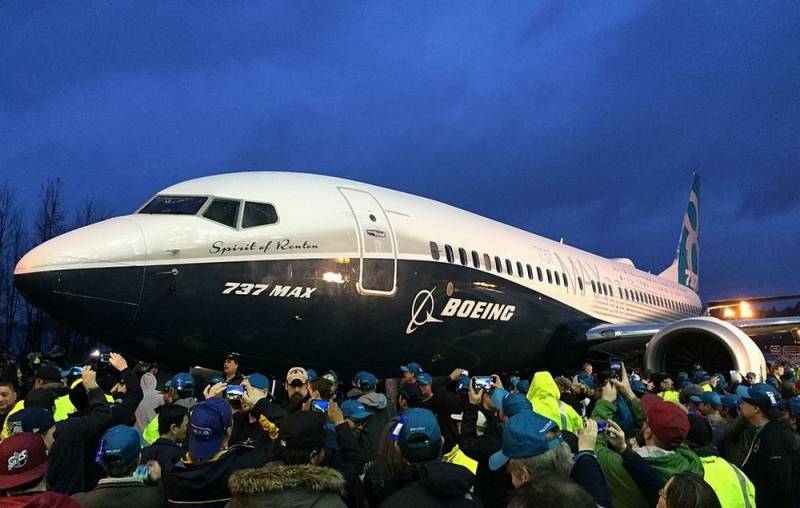 After a series of disasters and the subsequent ban on operation, evil rock continues to pursue the 737 MAX model, which is released by Boeing Corporation.
The Bloomberg agency became a new scandalous case related to this airliner.
As follows from the official circular issued by the general manager of the 737 MAX program, Mark Jenks and placed at the disposal of the agency, the company began testing 400 new aircraft of this model.
The reason for the check was foreign objects - fragments of tools and rags found in the fuel tank of one of the airliners, which, apparently, had not miraculously been sent to the customer.
However, the publication notes that despite this, flights of the Boeing 737 MAX will begin, as planned - in the middle of this year.
Watching how throughout the epic with this model more and more defects and omissions are found in it, there is a hunch that the management of the corporation is excessively optimistic about the timing of the resumption of operation of the 737 MAX.
Recall that the reason for the stoppage of Boeing 737 MAX flights was two disasters: in October 2018 in Indonesia, when the Lion Air company crashed, and in March 2019, in Africa, where Ethiopian Air crashed. A total of 346 people died in two aircraft.