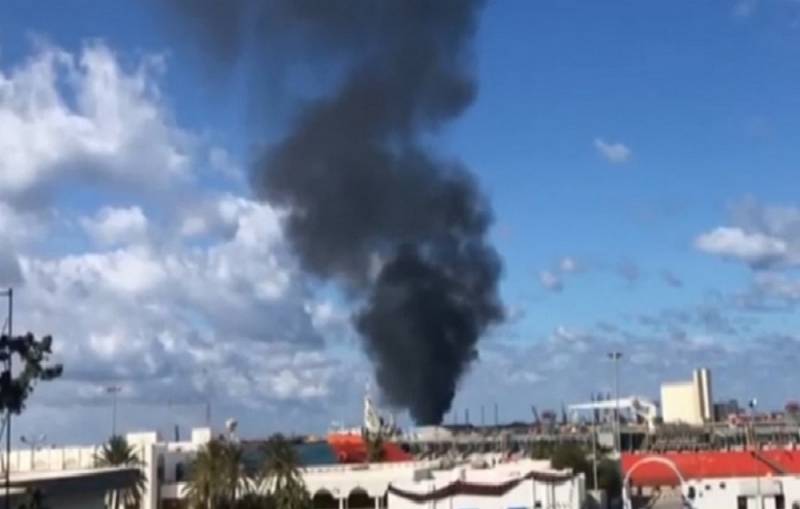 The intervention of Turkey in the civil war in Libya caused another aggravation of hostilities between the PNS Faiz Saraj and the LNA Khalifa Haftar.
The Libyan National Army stated that as a result of its missile attack, a Turkish ship arriving in Tripoli was destroyed, carrying weapons and ammunition on board.
Ankara denies the death of its ship and claims that the attack was repelled.
A spokesman for the Turkish president, Ibrahim Kalyn, said in this regard:
There was a haunting fire, but there was no hit. Multiple return fire was fired. I can say that after this the situation calmed down.
Later, the LNA command issued a statement that the blow was inflicted on the arms and ammunition depot in the port of the Libyan capital Tripoli as a necessary measure in response to a ceasefire violation by terrorist groups.
The fact of shelling of the port of Tripoli, as well as the fact of illegal deliveries of arms and ammunition from Turkey, was confirmed by the special representative of the UN Secretary General in Libya, Hasan Salam.
Recall that after Muammar Gaddafi was overthrown and killed with the active participation of the West in Libya, the country became the scene of a permanent civil war, fueled from outside, in particular by Turkey.