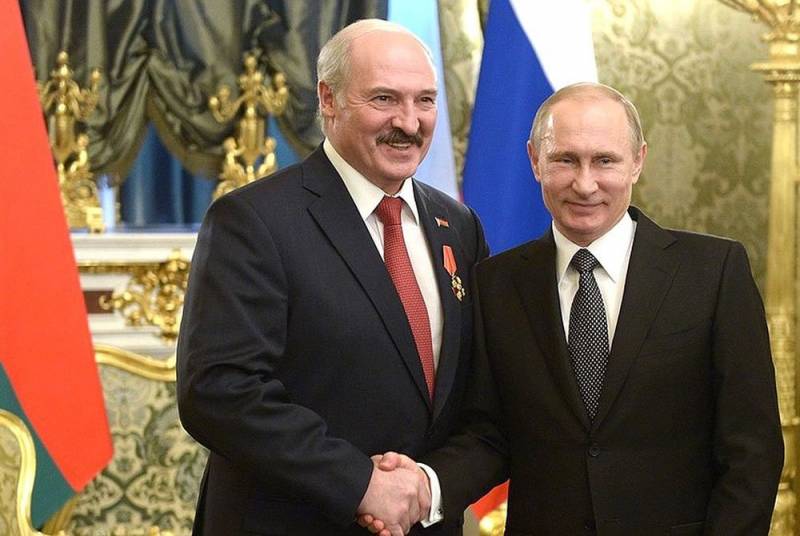 Recently
сообщалось
, as they said from Kiev about the "threat of war" between Russia and Belarus. And so, in Minsk they reacted to the wishes of the "Ukrainian partners". For example, Gennady Davydko - chairman of the commission on human rights, national relations and the media of the House of Representatives (lower house of parliament) of the National Assembly of Belarus, called the words of the Ukrainian Foreign Minister Vadim Pristayko "war" with Russia "not very deliberate".
I think this is not a very deliberate statement by an official. It is easy for them to make such statements, because they already have nothing to lose in their relations with the Russian Federation. We have relations - they are naturally not simple, like any other state, but before the war it's not that far, it's simply unthinkable, it's unbelievable, it can never be
- declared
RIA News
Davydko.
Davydko explained that the peoples of Russia and Belarus are fraternal and "we must hold on to this." He emphasized that Minsk has a clear example of Kiev, but "Belarusians have a completely different mentality" and their attitude towards Russia is "at a much higher level". So, minor clarifications of relations between Moscow and Minsk on economic issues cannot develop into
political
conflicts, "even more so - in some kind of military."
Therefore, I would have refrained from such statements in his (Pristayko - ed.) Place, but, apparently, he needs some sort of PR. And of course, there are many forces that want troubles both in Russia and Belarus
- summed up Davydko.
It must be added that Moscow and Minsk are well aware of what the techniques of cheap propaganda of the "Ukrainian partners" are aimed at. The Ukrainian authorities, driven from Washington, "having bit a bit," will jump into a "bright tomorrow." But Minsk and Moscow are heading clearly in the opposite direction from Kiev.