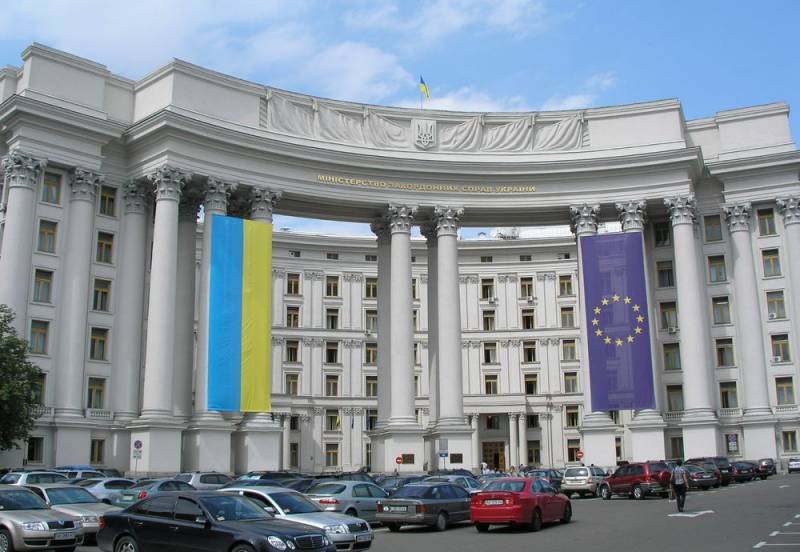 For six years, Kiev, represented by the "Ukrainian patriots" curated from Washington, has spoken about the war against the "aggressive" Moscow. The elections held in the "Square" in 2019 did not change anything. There the concept "Soros is our helmsman" clearly wins. And so, on February 17, 2020, Ukrainian Foreign Minister Vadim Priestayko, on the ICTV talk show Freedom of Speech, talked about the idea of ​​a security corridor on the Ukrainian-Russian border and the results of the Munich Security Conference for Ukraine.
Also, before flying to the US, Priestayko told the public about the "threat of war" between Russia and Belarus.
This is an ideal option that the government, the president, and everyone else are working on. How we will come to this - this imperfect way to this ideal option - is possible that, for example, was proposed in the first Minsk in 2014, when it was written that a security corridor was being created along the Ukrainian-Russian official border under the control of the OSCE. Unfortunately, the majority forgot that such an agreement was reached, and in this context the development of our negotiations is not progressing.
- said Priestayko.
As for the threat of war between Moscow and Minsk, in the opinion of the "Ukrainian patriot", Russia simply might not allow Belarus to remain independent.
A few years ago I spoke with several Belarusian journalists, and when I officially told them that if they want to remain independent, they will face the same war, the same difficulties and the same suffering as we, they did not believe me. Perhaps now they have less doubt
- Pristayko explained.
But we were calm and patient people - and this will continue until they start killing you. Then you start to kill too. Even if the enemy is stronger, what else remains for you?
- added Priestayko.
Pristayko believes that Belarus has two options:
With the help of foreign partners, be prudent and calm - and lose or start fighting right now.
In turn, the words of Priestayko were commented by the head of the interim commission of the Federation Council for Information
policy
and media relations Alexey Pushkov.
The longer Priestayko is on the post of head of the Ukrainian Foreign Ministry, the more he becomes like Klimkin
- wrote Pushkov in his Twitter account.
The sheer nonsense that Belarus is waiting for a war with Russia is a mixture of cheap propaganda and primitive maneuver in order to pit Moscow and Minsk. Here diplomacy does not smell
- emphasized Pushkov.
In addition, Pushkov congratulated the head of the Munich Conference on Security Wolfgang Ishinger on entering the Peacemaker website in the Nazi site. The thing is that the "Ukrainian patriots" accused the respected and authoritative politician of "attempted assassination of the sovereignty and territorial integrity of Ukraine."
"Congratulations" to my longtime acquaintance, Ambassador V. Ishinger, on getting into the database of the radical site of Ukrainian nationalists
- added the senator.
At the same time, Pushkov expressed doubts that Berlin is able to influence Kiev.