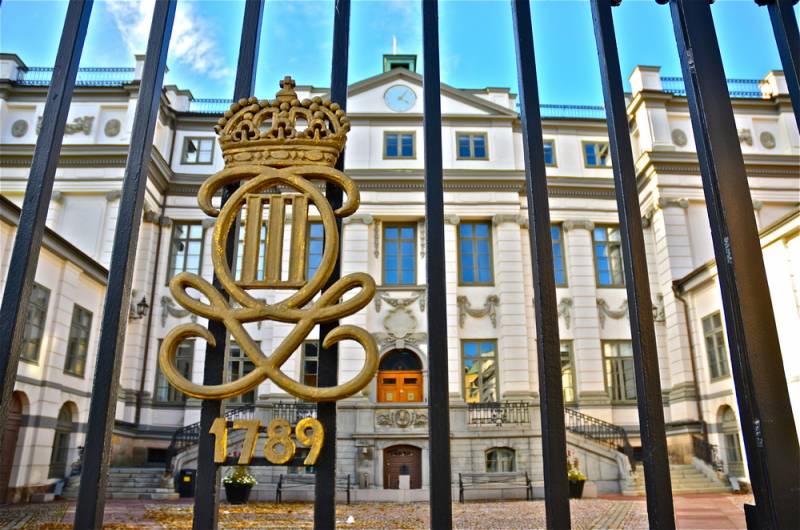 According to the decision of the Supreme Court of Sweden, Lithuania, which decided to earn money by co-operating with the Russian Gazprom, now it will have to pay itself.
As follows from the message of the Ministry of Energy of Lithuania, the Baltic Republic in the last instance lost the case of financial claims against a Russian gas producer in the amount of $ 1,4 billion.
TASS
quotes the message of the Lithuanian department:
The Swedish Supreme Court rejected Lithuania's request for a review of the decision of the appellate court of that country, which was unfavorable for us, which upheld the 2016 Stockholm arbitration order.
In view of this decision, the dwarf Baltic tiger will have to pay legal costs in the amount of 10,5 million euros from its own pocket (read - from the pocket of its citizens).
The decision of the Supreme Court of Sweden was the result of an eight-year lawsuit initiated by the Lithuanian authorities.
In Vilnius, they clearly overestimated their strength when they filed a lawsuit in the Stockholm arbitration in which they stated that Gazprom had abused the monopoly position and in 2004-2012 "milked" the unhappy young European democracy.
Having filed a lawsuit, the Lithuanians did not bother with the most important thing - the evidence base, and, as expected, lost.
Perhaps this example will cool a number of hotheads, including from Ukraine, who want to earn millions of bonuses from scratch.