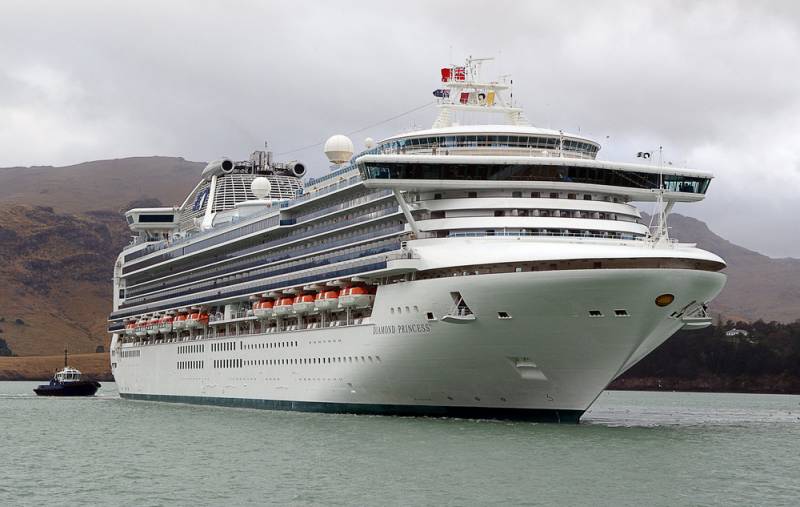 Coronavirus finds more and more victims aboard the Diamond Princess cruise ship, quarantined at the Japanese port of Yokohama.
According to the Russian embassy in Tokyo, one of the new victims among the passengers of the ship was a Russian citizen who will be hospitalized in a Japanese medical facility.
TASS
gives the message of the Russian diplomatic mission:
In the course of a medical examination carried out by the Japanese authorities for all passengers of the vessel for infection with COVID-19, the coronavirus was detected in a Russian citizen on board. In the near future, the Russian woman will be taken to the hospital, where she will undergo a course of treatment.
According to the message of the representative of the Ministry of Health of Japan, the number of passengers infected with the new coronavirus infection COVID-19, reached 454 people.
Only during the last examination, 99 new infections were detected.
The spread of infection can lead to the fact that the most gloomy forecasts are fulfilled and the disease will overtake all 3600 quarantined people.
The sick Russian woman became the first of 24 of our fellow citizens who were on board the ill-fated cruise ship.
At the same time, the evacuation of Russians to their homeland is impossible until quarantine is removed from the vessel.