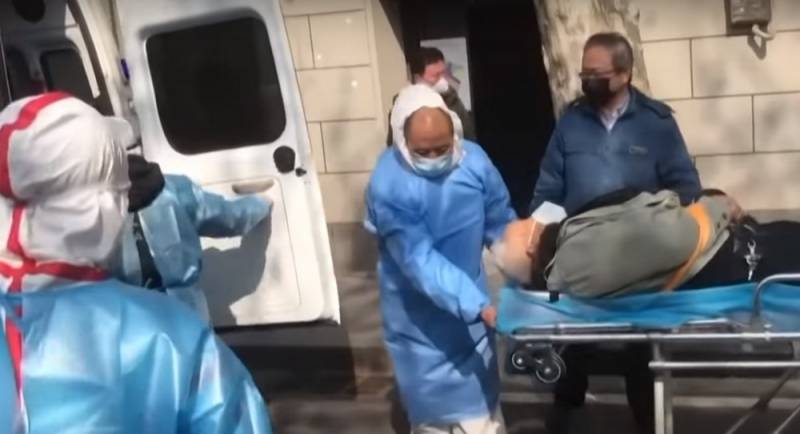 Chinese authorities continue to tighten quarantine in Hubei, which is the hotbed of the epidemic of the new coronavirus.
According to Chinese publications, the provincial administration has introduced new restrictions on the freedom of movement of citizens.
Thus, residents of the region, including in rural areas, are not allowed to leave their homes and gather for mahjong games or cards.
Pedestrians and other vehicles are also prohibited. An exception is made only for emergency vehicles, and first of all, police and ambulances.
Violation of the government's ban on access to the street entails administrative detention for a period of 10 days. For motorists, the punishment is more severe: in addition to detention, a fine of 500 yuan (about 5000 rubles) and deprivation of a driver's license are envisaged.
According to the Russians, for various reasons, those who remained in Wuhan, despite restrictions on movement, do not have panic in the city, there is enough food and water.
Foreign citizens in Wuhan, and these are mainly students who study at local universities, are sympathetic to the restrictions imposed.
For students who are forced to remain on the territory of their campuses, there is a special grocery delivery, taking into account their wishes, and there is also the opportunity to eat in the student cafeteria.