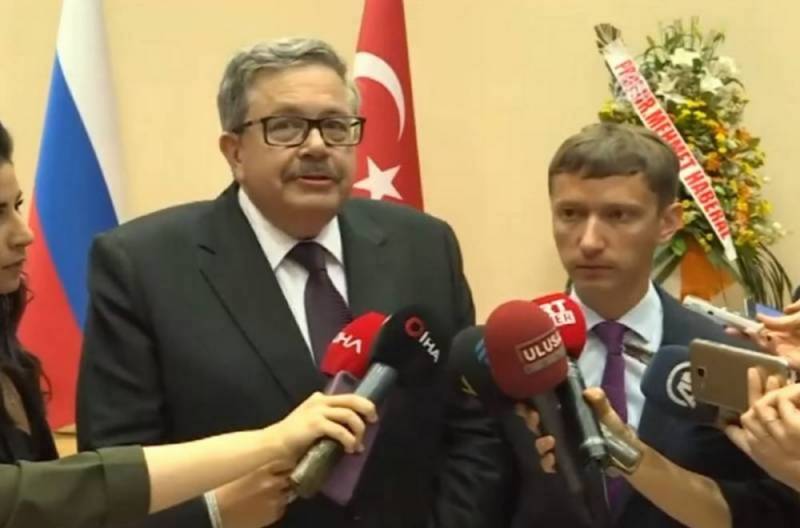 Russia's ambassador to Turkey, Alexei Erokhov, continues to receive threats from Turkish radicals, outraged by the rapid advance of the Syrian government army, supported by Russia.
In an interview with Zvezda television channel, the diplomat spoke about the content of several messages he received:
Of the latter that attacked last night and this morning, things like: "We will erect skyscrapers from the skulls of your military" and "Pay the price for every drop of blood you shed" and so on.
The representative of the foreign ministry said that he seriously takes threats of this kind, but he is well guarded and therefore calm for his safety.
At the same time, Alexei Erokhov noted that hatred between the peoples of Turkey and Russia should be stopped, since it carries a threat to relations between countries.
Meanwhile, the Russian military police took up the task of ensuring the safety of movement along the strategically important M5 highway connecting the Syrian capital with the western and eastern regions.
The highway allows for the rapid transfer of manpower and combat
equipment
to help the units of the government army that are now conducting an offensive in the north of the country, rapidly squeezing militants towards the Turkish border.