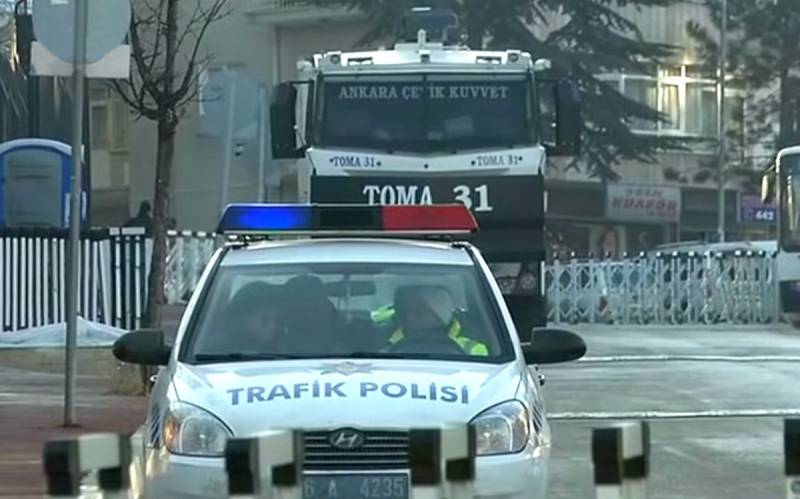 The impotent anger of the Islamists in Turkey turned into a desecration of graves in the Ortakei cemetery in Ankara. Six teenagers tumbled down and destroyed 20 tombstones. In total, 72 graves are located in the indicated cemetery, including immigrants from Russia. This was the response of the radicals to the large-scale offensive of the Syrian Arab Army (SAA) in the Syrian provinces of Idlib and Aleppo.
It should be noted that the vandals were detained and released after interrogation. Now they must compensate the relatives of the deceased for the harm done. At the same time, the Turkish authorities have already strengthened measures to ensure the security of the Russian embassy. This happened after threats began to come to the head of the diplomatic mission Alexei Erkhov.
Yes, indeed, the situation has recently escalated. In this regard, at our request, the Turkish authorities have taken additional security measures.
- said the press officer of the Russian diplomatic mission Irina Kasimova.
We understand that the people who write this ("Ambassador, do not go to the streets of Ankara" - ed.) Are unlikely to go to kill, that they thereby pour out their anger. But we nevertheless have to reckon with this
- explained Kasimova.
It should be recalled that in December 2016, the Russian ambassador to Turkey Andrei Karlov was killed in Ankara. And before that, in November 2015, the Turks shot down the Russian Su-24 in the sky of Syria.