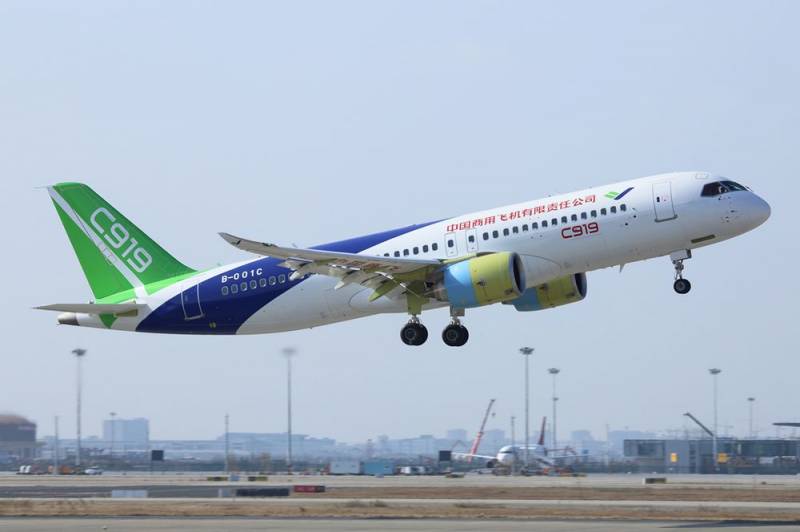 In the summer of 2019, the developers of the Chinese narrow-body medium-range airliner S919
reported
that they are ahead of their Russian counterparts developing the Irkut MS-21 ("XNUMXst Century Mainline Aircraft"). And now, the US authorities have already thought about introducing a ban on the supply to China of aircraft engines manufactured by the American corporation General Electric and the French industrial conglomerate Safran SA.
The thing is that these companies produce the engine that is needed for the C919. At the same time, US authorities fear that China will take advantage of supplies and create a similar engine. Therefore, the issuance of the necessary license to a joint venture (joint venture) CFM International is in question. For clarity, CFM International is a joint venture of French Snecma (Safran's subsidiary) and American GE Aviation (a division of General Electric).
General Electric has already stated that such developments are not as simple as Donald Trump "seems to some members of the administration." Moreover, General Electric clarified that China has already had several years to study this engine.
It should be added that the C919, developed by the Chinese company Commercial Aircraft Corporation of China (COMAC), is a family of passenger aircraft designed for 156-190 seats. This is part of China's long-term goal of breaking the duopoly of Airbus and Boeing, and it will undoubtedly compete with the Russian MS-21. According to COMAC, orders for 570 such airliners have already been received. By the way, the C919 should not be confused with the joint Sino-Russian development of the wide-body long-range CR929.