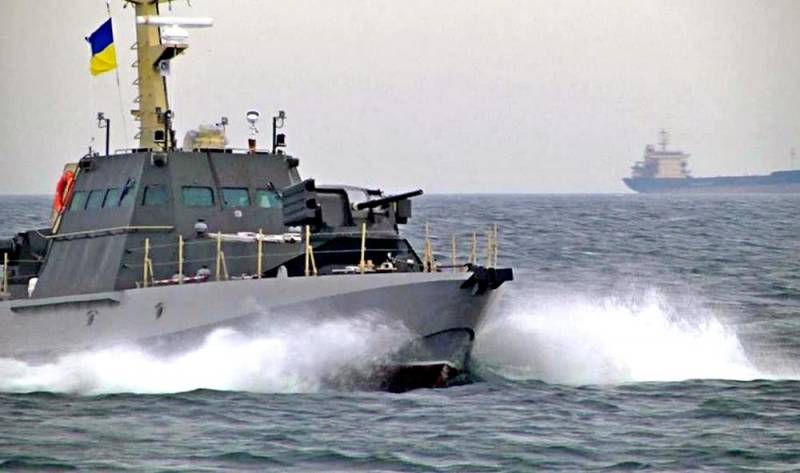 It is reported that Kiev proposed to Bucharest to jointly confront the "Russian threat" in the Black Sea. How serious is it to take the military union of Ukraine and Romania, given that the latter is a member of NATO, and the former claims to join this bloc?
The Minister of Defense of Ukraine Andrii Zagorodniuk said that he had discussed with his Romanian counterpart the possibility of conducting joint exercises, expanding the activities of the international engineering battalion in the Carpathians, as well as exchanging information on the situation in the Black Sea region. In addition, Kiev hopes that Bucharest will support the accession of the Independent Enhanced Opportunities Program of NATO.
Is there anything to be afraid of Russia's "troublemaker"?
Of course, from a purely military point of view, the combined "power" of the Ukrainian-Romanian fist in the Black Sea will not work. We will not take into account armored boats with disappearing and reappearing toilets of the Ukrainian Navy. The Romanian Navy, too, frankly, is not impressive.
The only Romanian diesel submarine Delfinul (formerly Soviet "Varshavyanka") is in storage due to lack of funding. The surface component of the navy does not have any characteristics either. For example, the frigate "Marasesti" of its own construction was originally a destroyer, and during its development serious design errors were made, they were widely used
Technology
civilian use.
Romanian frigates Regina Maria and Reggie Ferdinand are former British frigates F95 London and F98 Coventry. The ships are outdated, and before the transfer to Bucharest, the British significantly simplified their armament. The corvettes in the Romanian Navy are also age vessels armed with Soviet-made weapons. The rest is not worth mentioning.
It turns out a worthy company of the Ukrainian Navy. However, the anti-Russian rapprochement between Kiev and Bucharest should still be taken a little more seriously.
At first
Independent expects Romania to join the NATO Enhanced Opportunity Program. It was formed in 2014, when Crimea became part of the Russian Federation. Only five countries that are not members of the Alliance have partner status. For example, Australia, which is used to monitor China's activity in the Asia-Pacific region, or Jordan in the Middle East. Ukraine wants to be the sixth. Kiev does not have sufficient technical capabilities to monitor the Russian Black Sea Fleet, but within the framework of the program, partners will be able to help them. Of course, not for free.
Secondly
, it is alarming that the Independently pointedly turned to Bucharest. It is known that elements of the US missile defense system directed against Russia are located exactly in Romania. With further deterioration in relations with Moscow, the corresponding invitation from Kiev to the Pentagon looks like a logical step.