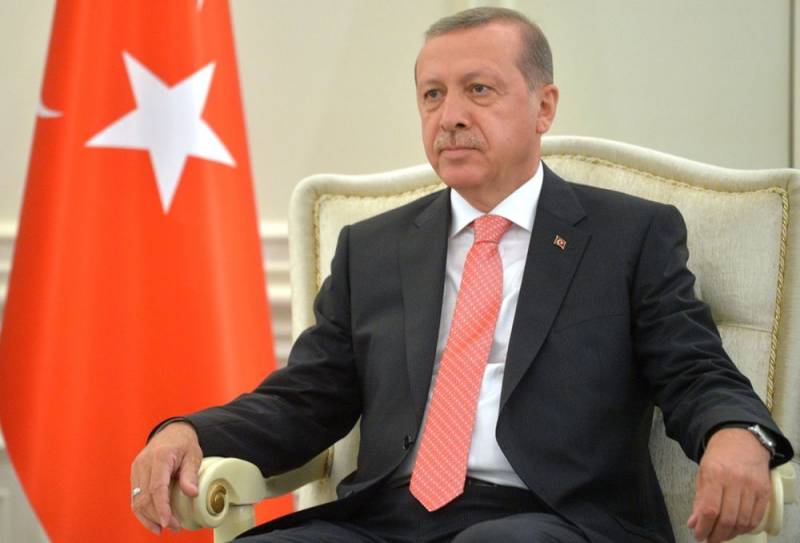 Turkish President Recep Tayyip Erdogan claims that it is Moscow that allegedly leads the war in Libya. The words of the Turkish leader returning from Pakistan, told reporters on board the "board number 1", the television channel En-ti-vi (NTV, Nergis TV - Turkish information television). Thus, the politician who calls the Islamists his brothers unceremoniously accused the military
political
leadership of Russia.
All of them are the highest military officials of Russia, and they run the Wagner. And they still keep saying that they have no connections. Russia is currently leading the war (in Libya - ed.) At the highest level
- said Erdogan.
After that, Erdogan, so that the journalists would believe him, told about the presence of a photograph, which, according to him, the commander of the Libyan National Army (LNA) Field Marshal Khalifa Haftar, the head of the Russian Ministry of Defense Sergey Shoigu, the head of the General Staff of the Russian Armed Forces, allegedly captured in one room another person who the Turkish leader called the head of PMC "Wagner". At the same time, Erdogan did not show the photo itself.
Moscow has already responded to Erdogan's words. Russian Deputy Foreign Minister Mikhail Bogdanov said that all the accusations of Erdogan that Russia allegedly "at the highest level" supports the war in Libya, including through the participation of PMCs, are untrue.
This is not true and true.
- emphasized Bogdanov.
I must add that before this, Field Marshal Haftar
сказал
turning to Erdogan that "Libya will become a grave for terrorists and its mercenaries." The field marshal, representing the interests of the legitimate parliament of Libya, said that there would be no peace until "the armed police and the mercenaries whom Erdogan sent to Libya were defeated, disarmed and expelled." Moreover, in Turkey itself, Erdogan has repeatedly
blamed
in an attempt to cash in on the war in Libya.