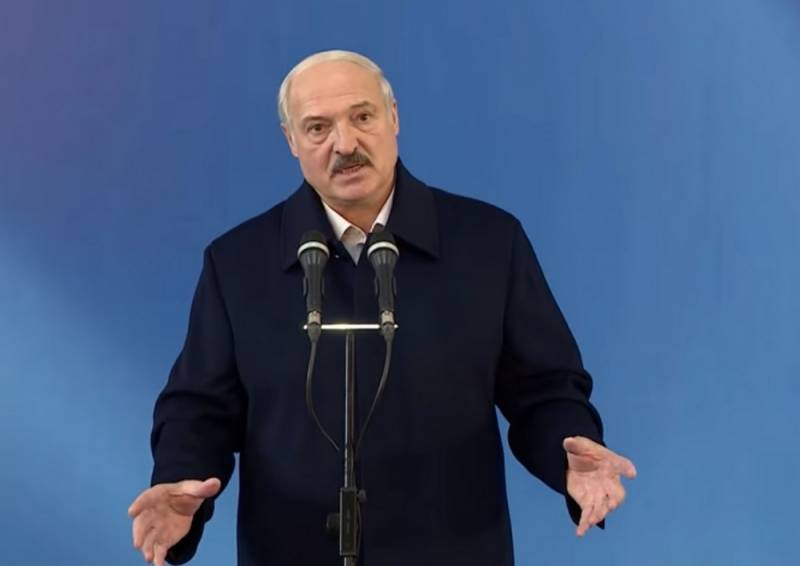 During a trip to the pulp and cardboard mill (CCC) in Svetlogorsk, Gomel region, President of Belarus Alexander Lukashenko spoke about the details of the conversation in Sochi with Vladimir Putin.
In particular, the head of Belarus retold the dialogue that took place between the presidents during the negotiations:
Putin asks: "Sasha, why will you buy more?" I say: "So that on December 31 every year you don't kneel in front of you" - "Well, who is it?" - "I am standing. It should not be, and it will not be so. "
According to the Belarusian leader, he is ready to buy American, Saudi, Azerbaijani, Venezuelan oil, if only on December 31 every year he does not kneel before the President of Russia.
During a speech to the Central Control Commission workers, Alexander Lukashenko also stated that the republic was ready to buy oil at world prices, however, in this case, it would not pay a premium to Russian oil companies.
According to political scientists, despite such harsh statements by Lukashenko, the divergence of positions between Belarus and Russia is a normal negotiation process, and the presidents of the two countries have long resolved all issues.
Experts suggest that during the meeting in Sochi, the head of Belarus voiced some demands of the Russian elites that do not suit the Belarusian side, but this will not fundamentally change anything in relations between Moscow and Minsk.