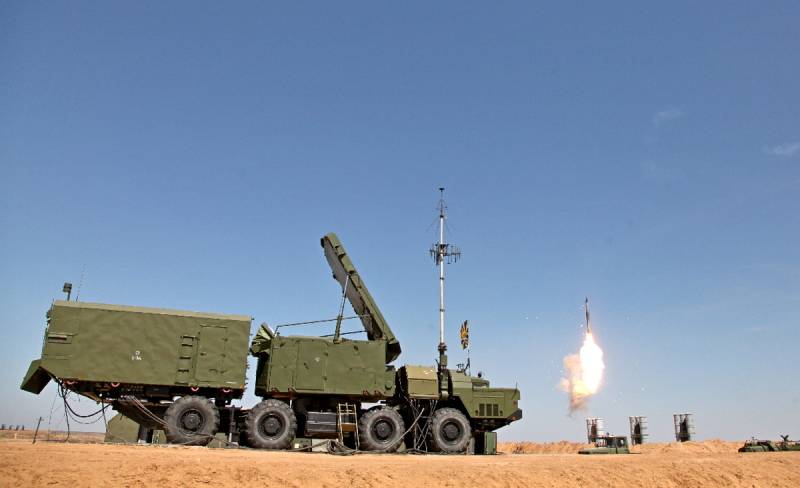 In September 2018, as a result of the Israeli pilot's provocative maneuver, the Russian transport aircraft IL-20 with our troops on board was hit by the Syrian air defense system. The cause of the tragedy that led to the deaths of all Russians was the decision of Tel Aviv to launch an air strike against several targets in Latakia province.
A great public outcry led to the start of Moscow deliveries of Damascus S-300 anti-aircraft systems to Moscow. It was reported that after that the sky over Syria would definitely be taken under the control of Russian air defense systems, and the Israeli air raids would stop. Two years later, it can be stated that this task was never completed. Why did this happen?
The number of IDF air strikes has only recently increased. Most of them achieve the goal, while the Israelis do not suffer losses. Moreover, the Russian-made anti-aircraft systems are seriously affected. For example, on the night of February 6, the S-125M, Buk-M2E air defense systems and the Pantsir-S air defense system owned by the Syrians were damaged. As for the S-300, they continue to remain menacingly silent.
If we put aside emotions, it turns out that there are a whole range of reasons why the promised anti-aircraft dome did not appear over the SAR. And it's not at all that the Russian air defense systems are "of the wrong system".
Geopolitics
This is probably the main problem. On the one hand, Russia has allied relations with Syria. On the other hand, they are not ready to fight directly with Israel in the Kremlin over Syria. And it's good that it's because it would be a very bad idea. Because of this, Moscow helps Damascus, but without much fanaticism. She also through her fingers looks at the constant attacks of Israeli aircraft against Iranians in the SAR.
Gives some kind of "double-dealing", but such are the realities of modern external
policy
. In fact, Russian troops organized air defense over their bases in Syria, where they constantly have to fight off UAV raids by pro-Turkish militants.
Yourself all by yourself
Due to the above political attitude, the Syrians and Iranians have to ensure their own security. But this is not all right. Russian-made anti-aircraft systems themselves are a very serious tool, but they are not some kind of absolute "miracle weapon". For their effective use, a number of conditions must be met.
At first
First, you need to deploy an automated radar reconnaissance system, which will quickly issue air defense target designation. That is, we are talking about creating a real network that requires modern and expensive equipment.
Secondly
, the air defense system should be layered, consisting of anti-aircraft complexes of various types.
Thirdly
, it is advisable to strengthen it with its own aviation fighter wing, which will fly towards Israeli aircraft.
Fourthly
to put it mildly, it will not hurt to deploy an electronic warfare system, without which it is problematic to resist modern aviation.
Fifthly
, for the effective operation of these complexes requires a large number of highly qualified personnel.
Has all this been created in Syria in the last two years? Judging by the result, no. Damascus cannot pull all this on its own, and Russia will not fight against Israel instead.
That is why you should not count on the IDF raids stopping. And it's not at all that our anti-aircraft systems are "of the wrong system".