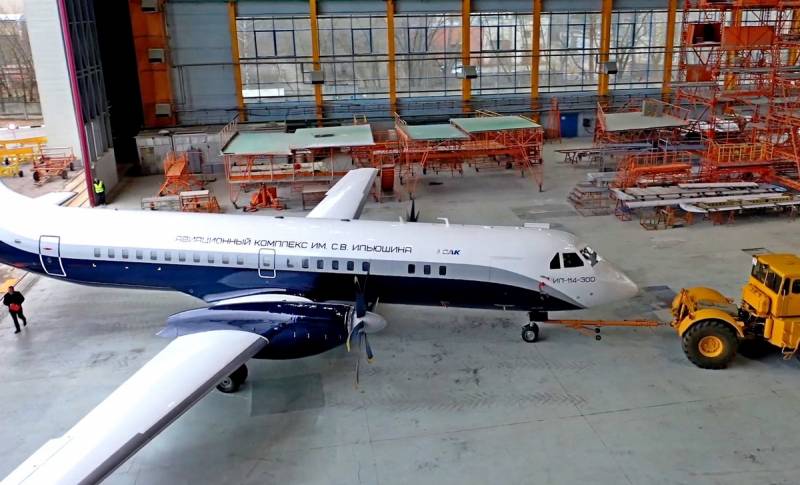 At the production site of the Sokol aircraft plant, the fuselage assembly of the first Il-114-300 aircraft was launched
Technology
. This was announced on the eve of the press service of the UAC.
The report said that 7 fuselage compartments will be produced at the Sokol aircraft plant in Nizhny Novgorod. The VASO and Aviastar-SP enterprises jointly work on the creation of aggregates. And the final assembly of the first production version of the IL-114-300 will take place at the Lukhovitsky Aviation Plant. P.A. Voronin.
According to Ilya Tarasenko (CEO of MiG RSK), 2019 million rubles were invested in the production preparation process in 400. The project of the new IL-114-300 will be implemented using digital technologies that will allow all production sites to work on a drawing system in a single information space.
Recall that the development of a modernized version of the IL-114 started in 2014. The new aircraft is intended for local airlines and should come to replace the Ukrainian An-148. IL-114-300 will be assembled at domestic enterprises and will consist entirely of Russian components.
It is worth noting that the first flight models will be created by modernizing Soviet cars, while production versions will be assembled from scratch. It is planned to put the production of new aircraft on stream next year.