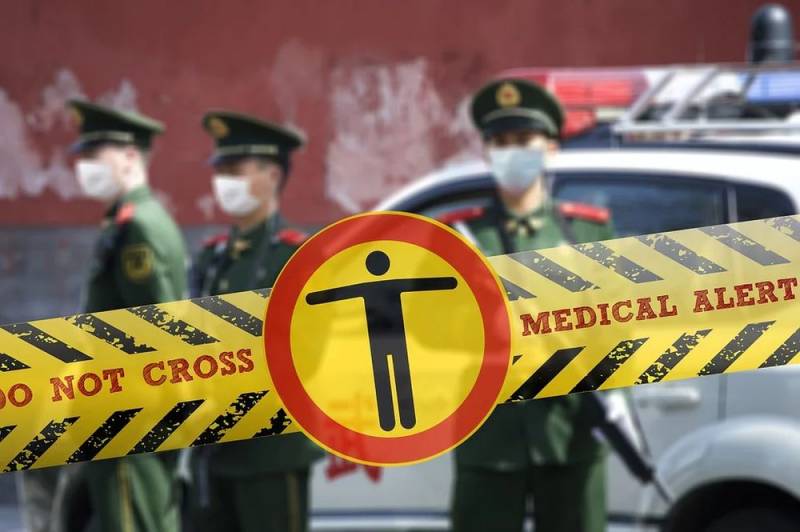 The State Health Committee of China has informed the public that as of the morning of February 14, 2020, the number of people infected with coronavirus infection 2019-nCov (COVID-19) in mainland China exceeded 63,9 thousand people, 1488 - died, 6982 - were cured. At the same time, 53 people were infected in Hong Kong (1 died), in Macau - 10 fell ill, 3 of them recovered, 18 in Taiwan fell ill, and 1 of them recovered.
It is noted that now almost 56 thousand people continue to be ill, of which more than 10 thousand are in serious condition. 178 thousand people are under observation, as they had contact with patients.
It is specified that over the past day more than 5 thousand new cases of infection have been identified. The number of patients in serious condition increased by more than 2 thousand people. At the same time, the number of infected 2019-nCov in other countries has already exceeded 500 people (505).
In turn, on February 14, 2020, the head physician of the Wuhan hospital (epidemic epicenter) Zhang Dingyu said at a briefing that plasma transfusion of coronavirus survivors of 2019-nCov proved its effectiveness for the further treatment of patients.
Dingyu explained that antibodies have been discovered in the plasma of patients who had the disease, which help fight 2019-nCov. Now the doctors of this hospital are urging cured people to donate plasma to help save the infected. It is noted that using this method it was precisely possible to save 10 people. After all, drug treatment did not help them before that.