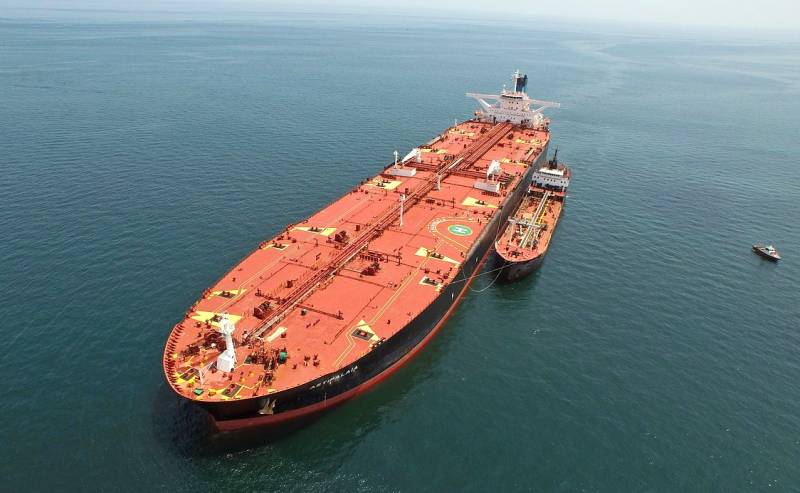 They say there is no silver lining. The same can be said about the American sanctions generously distributed in recent years by Washington. In one place they painfully hit the squares, and in another they open up some new opportunities. What benefit could Russia gain, despite the restrictive measures imposed on our country?
Oil
Hydrocarbons are today the most important Russian export commodity; therefore, the most attention has been paid to "black gold" and its quotes. Paradoxically, sub-sanctioned Russia suddenly turned out to be the second largest oil supplier to the United States of America. This was indicated by the respected German edition of Die Welt:
Russia has not only significantly increased the export of oil and petroleum products to the United States over the past two years, especially in 2019. According to the United States Energy Information Agency (EIA), for 11 months of 2019, Russia even became the second largest supplier after Canada in October, ahead of Mexico.
Amazing sanctions grimaces
policy
. Let's see how this turned out to be possible.
In fact, everything is quite simple. The United States has long collaborated on the issue of oil and petroleum product supplies with Venezuela, considering it its "backyard." 15-20 million barrels of crude oil were imported monthly, as well as 2 million barrels of oil products. Many US refineries are geared towards processing Venezuelan heavy oil.
However, in the summer of 2019, President Donald Trump, probably with little thought, imposed sanctions against Caracas. Of course, he began to strangle President Nicholas Maduro's regime, but along with him his own oil refineries, who were unable to quickly adapt to Mexican or Canadian raw materials with different characteristics.
But the American oil refinery came up with Russian oil, the supply of which immediately tripled. As opponents of the politics of Donald Trump are ironic, the head of the White House has changed his dependence on one hostile sub-sanction country to the dependence on another hostile sub-sanction country. There is a certain amount of truth in this statement. Also, thanks to restrictive measures against Iran, Russia was partially able to take Tehran's share in the Turkish oil market.
Foreign investment
American sanctions have another conditionally positive point. Due to serious external pressure from the United States, as well as the policy of the Central Bank of the Russian Federation, the ruble began to seriously weaken. Such a fall in the national currency against the dollar has its negative consequences, but there are also positive ones. For example, foreign companies operating in Russia were able to reduce their costs.
This contributed to the fact that Germany, the most important Russian trading partner in Europe, began to invest more actively in the development of production in our country. For example, Volkswagen, a leading auto giant, has invested nearly half a billion dollars in capacity over the past five years. Automobile concern Daimler has invested $ 250 million in the opening of production in the suburbs. Henkel is investing another 20 million in expansion.
It is worth noting the special role of Germany. Despite American sanctions, Germany is not curtailing, but even increasing cooperation with Russia. So, in 2018, German business set a real record for the last ten years, having invested a total of 3,2 billion dollars.