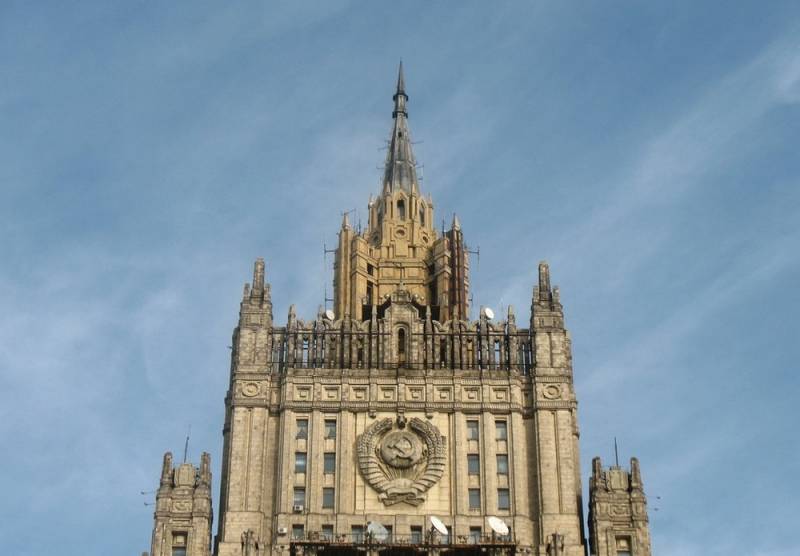 The Russian Embassy in Turkey on its Twitter page clearly demonstrated the essence of Washington's "allied" relations with Ankara and invited the Turks to make a choice.
The post, which was posted on social networks by Russian diplomats, is a comparison of the statement by US Secretary of State Mike Pompeo with the infographic of the Turkish agency Anadolu.
The head of the State Department regrets the death of Turkish soldiers in Syrian Idlib, and the infographic displays the volume of Pentagon military assistance to the Syrian Kurdish self-defense forces, which Ankara considers a terrorist organization.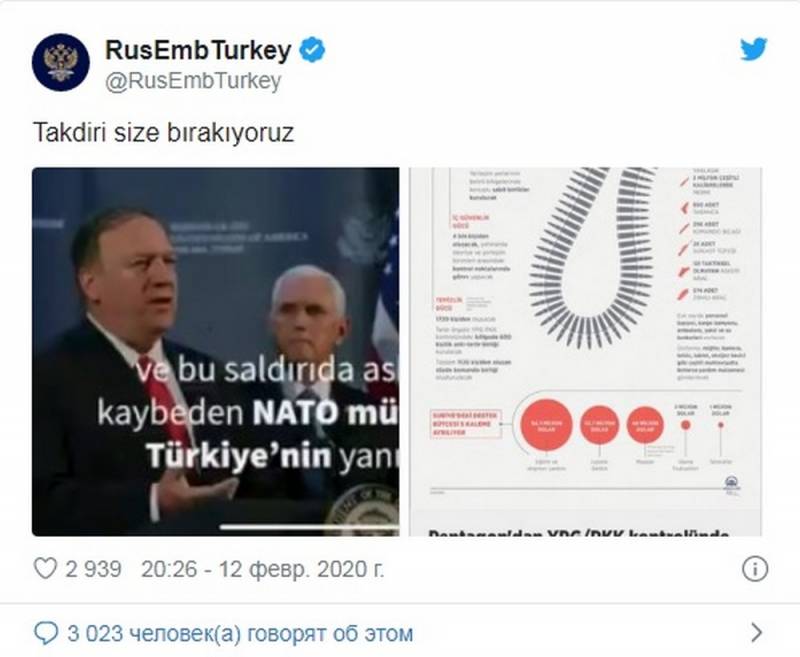 After the United States first refused to supply Turkey with fifth-generation F-35 fighters, and then completely excluded the country's military-industrial complex from the fighter production program, such a statement by an American official is unlikely to resonate with Turkish readers.
It must be remembered that the Turks and the leadership of the republic still have fresh memories of how in the summer of 2016, pro-American forces in Turkey tried to carry out a coup and overthrow the legitimately elected President Erdogan.
According to Turkish media, from the US side, the commander of the International Security Assistance Force in the NATO mission in Afghanistan was overseen by US Army General John F. Campbell.