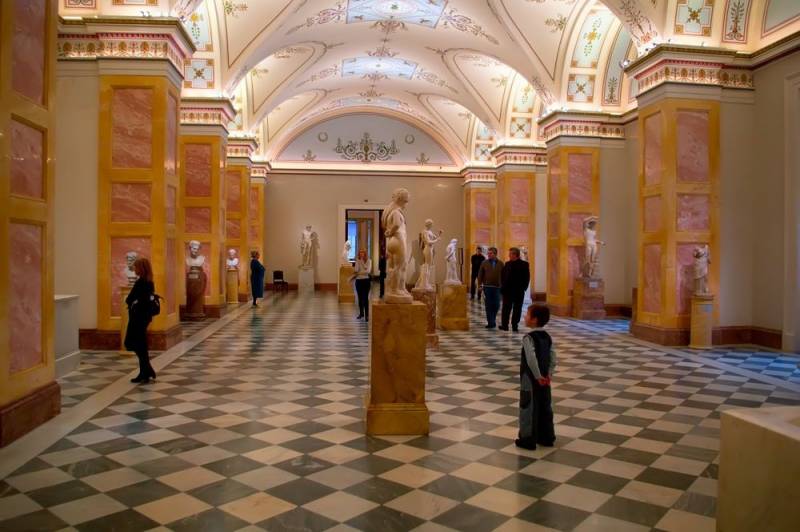 Recently
сообщалось
as Minsk asked Moscow to postpone the start of payments on a loan for the construction of the BelaPP, and at the same time again began to beg for a discount on gas. And so, the deputy of the House of Representatives of the National Assembly of Belarus Igor Marzalyuk (historian, archaeologist, local historian, teacher, doctor of historical sciences and already a professor who is fond of pseudo-scientific theories) said that Minsk urgently needs to return a number of exhibits and documents from museums, archives, institutes, which were evacuated to the territory of the RSFSR at the beginning of the Great Patriotic War (WWII).
I think that it would be right and allied in the year of the 75th anniversary of the Great Victory, so that the values ​​that we saved in 1941 from the Nazis returned to their historical homeland
- said Marzalyuk on the air of the Belarusian television channel STV (Metropolitan Television).
Marzalyuk said that "people, sacrificing their lives, took them out of Minsk and transferred them under temporary acts of transfer, where it was written - to temporary storage, until the time when the war ends." Now, according to Marzalyuk, "the time has come to return those values" that are now stored in Russia, "which are our property in all acts."
Minsk believes that "almost 90% of what was handed over to the rear for seemingly temporary storage never returned to their homeland." However, due to Russian law, it is extremely difficult to return these values ​​to Belarus (to implement restitution). The thing is that restitution is the return by one state to another of property illegally seized by it during the war.