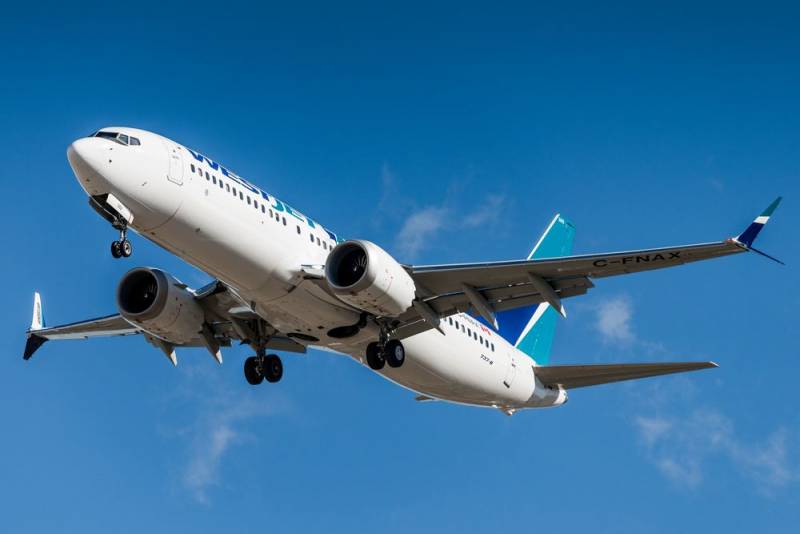 Recently
сообщалось
As the American giant aircraft building corporation The Boeing Company began to chase failures, after which it stopped the production of Boeing 737 MAX airliners. The thing is that the company has accumulated 400 finished, but not sold units of production, and she was engaged in their implementation. However, in January 2020, the company did not receive a single new order. Her planes were simply useless to anyone. This happened for the first time since 1962.
This information was disseminated by one of the largest agencies in the world.
News
and Reuters financial information (Reuters), with reference to the materials of the American company. At the same time, the main competitor of the American company in the world market, the European aircraft manufacturer Airbus, received during this time 274 new orders for the supply of commercial airliners. What is the best result of a European company over the past 15 years.
In addition, European aircraft manufacturers for the supply of civilian aircraft were two times ahead of their American counterparts. Moreover, for the first time since 2012, the world leader in the industry has changed. Moreover, the leadership of Europeans has not yet been so substantial.
It should be recalled that back in March 2019, the chief analyst of JP Morgan Chase, Michael Feroli, in a letter to his clients
warned
that Boeing's problems could affect the whole
the economy
USA. He believes that the corporation is such a monster that can cause problems for the entire American economy through its difficulties.
It should be noted that the difficulties encountered by the American company are directly related to the problems of the Boeing 737 MAX airliners. A series of disasters and various contingencies forced many air carriers to abandon the products of the corporation. However, many countries, including the United States, have closed their airspace for such aircraft.
It should be added that according to the estimates of the American corporation Fitch Ratings, one of the "big three" international rating agencies, along with Standard & Poor's and Moody's, Boeing's debt will reach $ 2020-32 billion by mid-34. By this time, Boeing 737 MAX airliners may allow flights to the United States, and then, possibly, to other countries. Therefore, to restore the cash balance, Boeing negotiated a $ 12 billion loan with more than a dozen banks.
For objectivity, you need to clarify that the data for the month of January are not critical. The main thing is what will be the end of 2020 for Boeing.