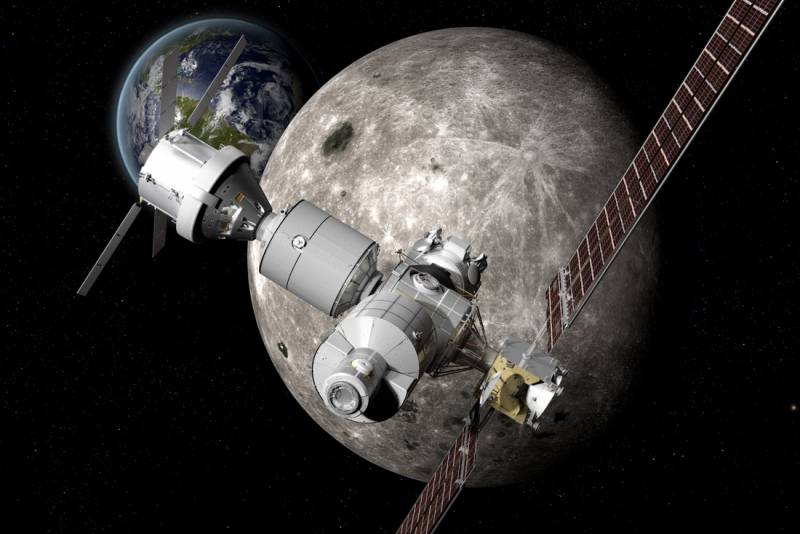 The American project Deep Space Gateway, which implies the creation of a lunar station, will be fully funded from the US federal budget. This was announced on the eve of the representative of NASA, Brian Duhurst.
At least the budget for 2021 will include funds in the amount of $ 739 million for the creation of an electric motor and residential module, which will become the basis of the future station. In the future, NASA expects to develop the project as contracts are concluded with international partners, negotiations with which are ongoing today.
In general, according to Duhrest, the American authorities in 2021 offer to allocate 12,3 billion dollars to finance the Artemis program. The latter will consist of several stages: an unmanned flight of our satellite in 2020, manned - in 2022, and astronauts landing on the moon in 2024. Then, around the middle of the next decade, the Americans plan to send the first crew to Mars.
Recall that in 2017, NASA and Roscosmos signed a cooperation agreement in the framework of the Deep Space Gateway project. The role of Russia was to create a gateway module and support system. At the same time, the Americans insisted on using their
of technologies
.
As a result, our country left the project, refusing to participate in it on secondary roles. And later in RSC Energia offered
concept
direct flight to the moon, without using the Gateway station as an intermediate link.