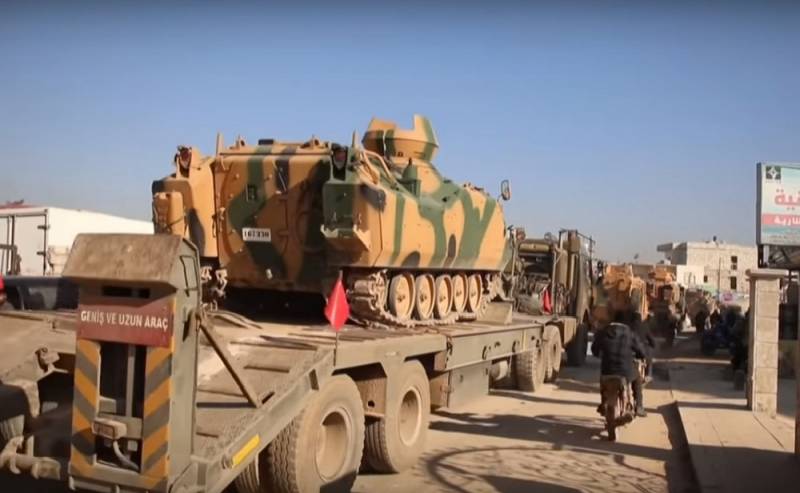 The swift offensive of government forces in the Syrian province of Idlib, which is the last stronghold of the militants of the IG *, has aggravated relations between Russia and Turkey.
The Turkish edition of Daily Sabah published an article by Mervé Shebnem Oruch, in which the author compares Russian-Turkish rivalry in the region with arm wrestling.
According to the journalist, with its actions in Idlib, Russia is trying to drive Turkey into a dead end.
The author of the article believes that countries should sit down at the negotiating table and adjust the agreements reached earlier in Astana. Otherwise, the situation may go to the armed confrontation in the region.
Oruch explains that Ankara is afraid of the flow of refugees that will flood into Turkey if hostilities in Idlib province intensify, and notes that the Turkish side's support for the "armed opposition" and the increased military presence are designed to prevent this scenario.
It should be noted a rather strange logic of the Turkish authorities in this matter. How can support for illegal armed groups contribute to peace in the region?
Meanwhile, yesterday, February 10, Turkish media reported that five Turkish troops were killed as a result of an artillery attack on an observation post allegedly inflicted by the Syrian Arab army.
* -terrorist organization banned in Russia