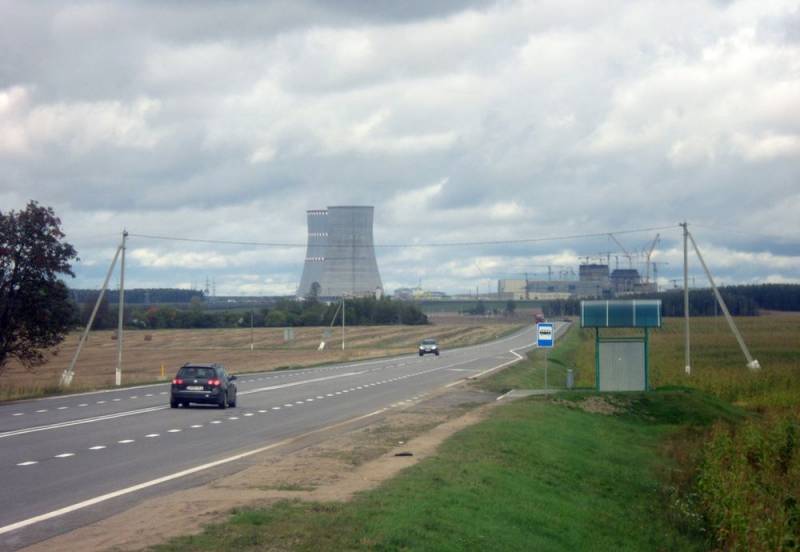 Recently, First Deputy Prime Minister of the Government of Belarus Dmitry Krutoy
сообщил
about the unprecedented independence of Minsk in the issue of purchasing oil at world prices. And now, he already says that Moscow and Minsk urgently need to discuss the terms of the loan for the construction of the BelaPP in order to postpone the start of payments. That is, the authorities of Belarus for some reason
forgot
"Borrow until payday" at Mike Pompeo, when he flew on a visit to Minsk.
According to a senior Belarusian official, the parties are now approaching "the very important stage of commissioning" in the first unit of BelAES. He clarified that the state corporation Rosatom and the Ministry of Energy of Belarus by the end of February 2020 are ready to "set the final schedule for completion of work." In addition, negotiations are to be held at the level of government of the states to discuss the terms of a loan to finance BelAES (located 18 km from the city of Ostrovets in the Grodno region).
Here's an obvious solution given the slight delay. We ask you to postpone the start of loan repayments. Plus, we ask that, in order not to bear additional burdens, to extend the term of this loan and lower the interest rate somewhat, bringing it in line with approximately those contracts that Rosatom has in other countries. There may be a slight adjustment to the interest rate. But while it's too early to speak about final agreements here, experts still have to seriously work.
- said Cool.
Cool also touched on the gas issue. In his opinion, the price of Russian gas for Belarus is $ 127 per 1 thousand cubic meters. m for the whole of 2020, is only the base. So, relevant Belarusian structures are already negotiating with PJSC Gazprom, after which a slight price adjustment in favor of Minsk is possible.
In negotiations with Gazprom, of course, we will seek a small adjustment in our favor, but, as a basic option, the price of $ 127 is actually already fixed at the level of presidents
- explained Krutoy.