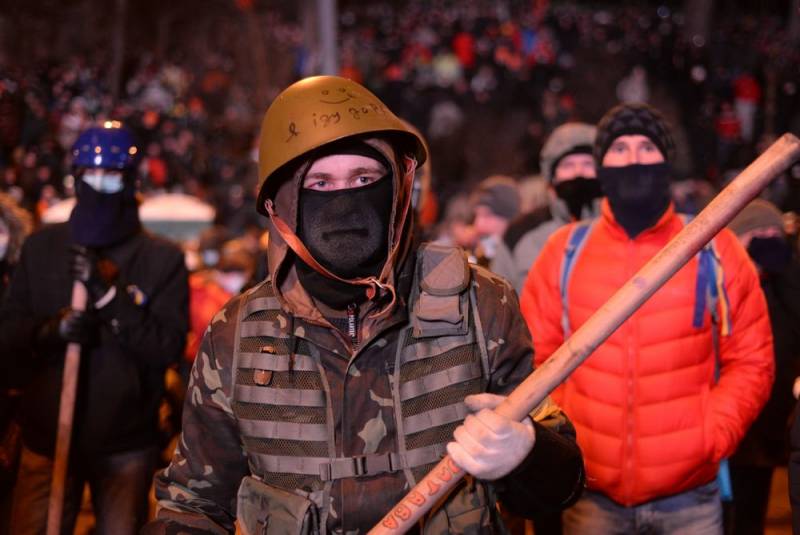 Recently
сообщалось
as US President Donald Trump called Ukraine "some place" and sent his personal lawyer Rudolph "Rudi" Giuliani to Kiev to collect incriminating evidence against his main rival in the election race. But the next presidential election is getting closer. Therefore, it is not surprising that the American television channel One America News, close to the Republican Party of the United States, has already shown the public the documentary Impeachment. Biden's money. Mass killings. ", Lasting about an hour.
This film, authored by Michael Caputo, former adviser to President Donald Trump, talks about how Democrats Barack Obama and Joe Biden organized Euromaidan and removed Viktor Yanukovych from power in Ukraine in 2014. Naturally, this film will not have any international consequences. This is an exclusively American domestic political show. That is, no one is going to give "independent" Moscow. It's just more convenient for Trump to fight with opponents.
It should be noted that most of the film is really dedicated to Ukraine. It details how Obama and his administration staged a coup d'etat in a "sovereign, collegiate power." It tells about the corruption schemes of the former Vice President Biden and his son Hunter, also refers to snipers on the Maidan in Kiev and the interference of Ukrainian high-ranking officials in the US elections in 2016 on the side of the US Democratic Party.
In the filming took part
policy
and officials: ex-SBU head Valentin Nalyvaichenko, ex-deputy of the Verkhovna Rada of Ukraine Sergey Pashinsky, ex-president of Georgia and former "governor" of Odessa region Mikhail Saakashvili, ex-Prosecutor General of Ukraine Viktor Shokin, one of the ex-employees of "Berkut" and his lawyer Alexander Goroshinsky.
At the same time, "Georgian snipers" reported that Mamuka Mamulashvili, a companion of Saakashvili, was engaged in recruiting them for a trip to the Maidan. Moreover, they got to Kiev with fake passports, and the ex-speaker of the Ukrainian parliament Andrei Parubiy and the said Pashinsky were also involved in the organization of the shooting. It was these two "patriots" who were responsible for providing the shooters with weapons and ammunition. And one Georgian citizen named Zurab told how he received the task to kill Yanukovych. True, the film claims that out of 45 Georgian citizens who were brought to Kiev at that time, only 14 survived.