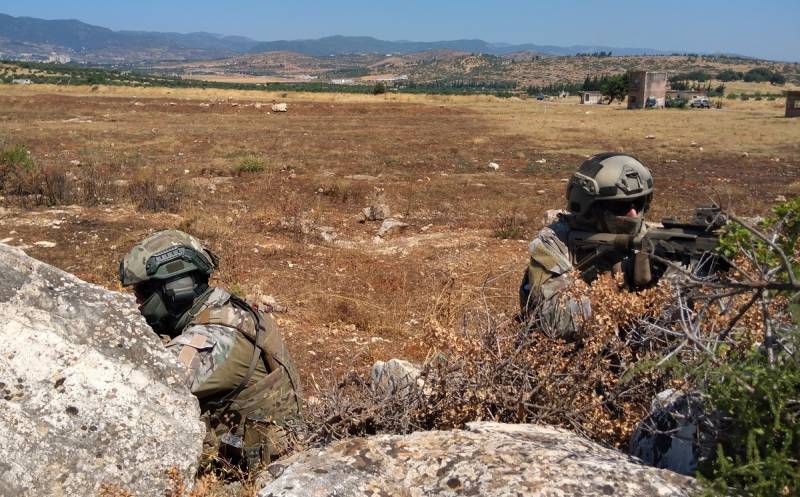 Recently it was reported that in Syria, near Aleppo, four FSB special forces of Russia were killed. And now, on Ukrainian, Western, pro-Turkish and frankly Islamic portals, photos of supposedly the next Russian special forces have already appeared. The photographs taken in the Syrian provinces of Idlib, Hama, Aleppo and Latakia show military men in arms. However, these military men do not have identification marks, so it is difficult to judge their real belonging to a particular state. Where the shooting really took place is also not known.
At the same time, the sadness of Russophobes and "moderate" terrorists can be understood. After all, the large-scale offensive of units and subunits of the Syrian Arab Army (SAA) in Idlib province is successfully continuing. The Hama-Aleppo highway has already been almost completely cleared of "oppositionists and all kinds of" barmaley "jihadists. In addition, the SAA continues to "gnaw" pieces from the militants near Aleppo.
Russian speznas in Syria pic.twitter.com/3W1SEWqygC

- GodnotA (@mahmud_aheli) February 10
It should be noted that recently the SAA presented an ultimatum to the militants. At the same time, an order was sent to the SAA units from Damascus - to capture militants who want to surrender, and to destroy - those who are hiding behind the Turkish military and civilians.
It should be clarified that the "opposition" has repeatedly provoked skirmishes between the SAA and the Turkish military. They hope that a war breaks out between Syria and Turkey. Moreover, the militants are not even embarrassed to equip their warehouses, headquarters and "rookeries" in mosques. They are confident that the SAA and the Russian Aerospace Forces will not fire at such targets.