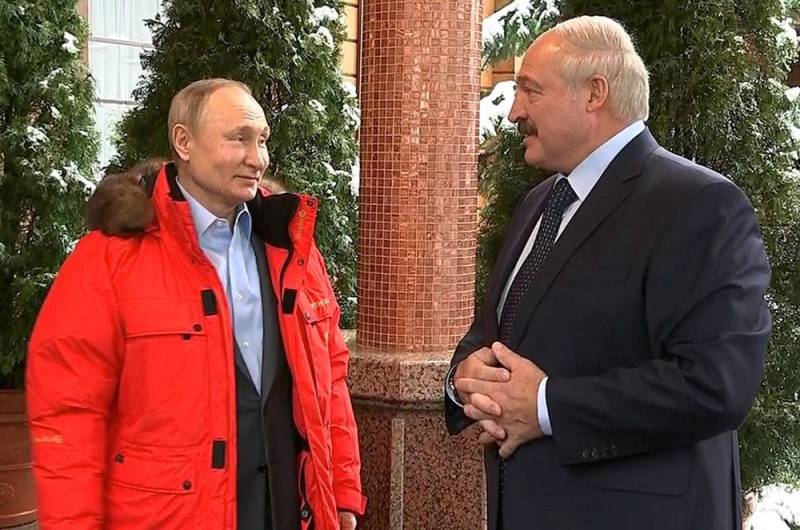 Recently
сообщалось
as President of Belarus Alexander Lukashenko announced Minsk's readiness to buy oil from Russia at world prices. After which, on February 7, 2020, a meeting took place between the father and Russian leader Vladimir Putin in Sochi, at which the high parties agreed on oil issues.
And so, on February 9, 2020, First Deputy Prime Minister of the Government of Belarus Dmitry Krutoy commented on these agreements, according to which Belarusian refineries would buy oil from Russia at world prices. In his opinion, Belarus does not need any special exclusive conditions for the supply of Russian oil and gas.
If we talk about an agreement on oil and the oil market, the Russian side agreed that Belarusian refineries would buy oil by agreement with Russian oil companies at prices that are set on the world market
- said Cool.
At the same time, Krutoy specified that Belarus intends to continue cooperation with all Russian oil companies. Moreover, negotiations on this issue should start in the near future.
In turn, the Belarusian
political
columnist Artyom Shraibman, who has no direct relation to oil, has already explained Minsk's decision. For objectivity, it should be noted that Schreibman is the Master of Politics and Communication at the London School
economics
and he is very respected in the Carnegie Moscow Center.
So, according to the expert analyst, the President of Belarus is not interested in the dialogue on integration with Russia. He is confident that relations between Minsk and Moscow will now become more pragmatic. Moreover, the decision made by Minsk can supposedly improve the Belarusian economy, since dependence on cheap Russian energy resources is very similar to drug dependence.
From the point of view of Belarus, it is rather a victory, because the risks of losing sovereignty disappear
- emphasized the local "patriot" Shraybman.
In this sense, a smooth abandonment of the object of dependence is usually beneficial and may push the authorities towards market reforms, diversification of foreign trade and foreign policy.
- summed up Shreibman.
By the way, there are almost as many similar "Belarusian patriots" in Belarus in percentage terms as the same "Ukrainian patriots" in Ukraine. They do not care much about the specifics of what Putin and Lukashenko really agreed on. The main thesis of such an audience is "away from Russia".