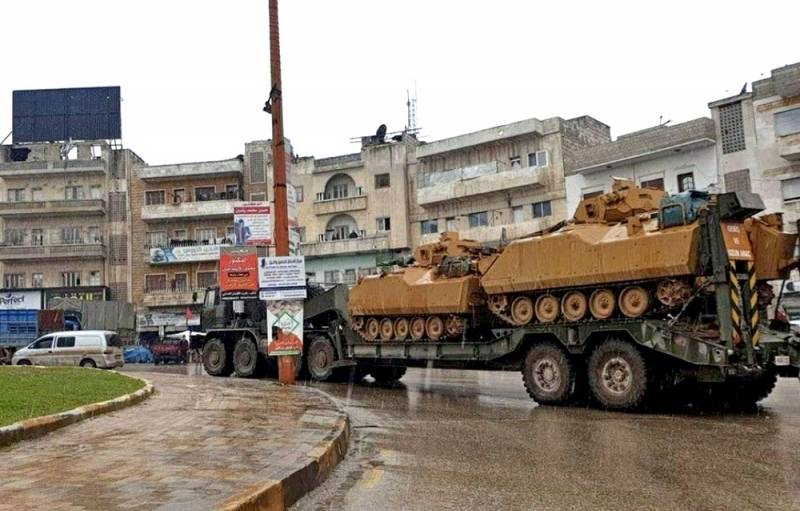 Turkey continues to increase its military presence in the border Syrian province of Idlib, introducing more and more new units there.
Sky News Arabia reported that a convoy of armored vehicles consisting of tanks, armored vehicles and support vehicles entered Idlib on Sunday from Turkey.
In this case, the exact amount
equipment
in the column the source of the TV channel is at a loss to report.
The revitalization of the Turkish armed forces in the northern provinces of Syria is associated with the rapid advancement of the Syrian Arab army to the last stronghold of militants.
Government units in massive blows brought down the front that the terrorists tried to keep, and continued the offensive, bypassing the Turkish roadblocks along the way.
As it became known from the message of Al Mayadeen television channel, the attack by the SAA forced the militants of the so-called "armed opposition" to organize the removal of their families to the area of ​​Afrin, located in the northern Aleppo province near the border with Turkey.
The Turkish authorities justify the movement of military equipment across the border of Syria with the need to strengthen the 12 observation posts of the Turkish army stationed there.
It is hoped that the Turkish command will have enough prudence not to engage in armed confrontation in the territory of another country.