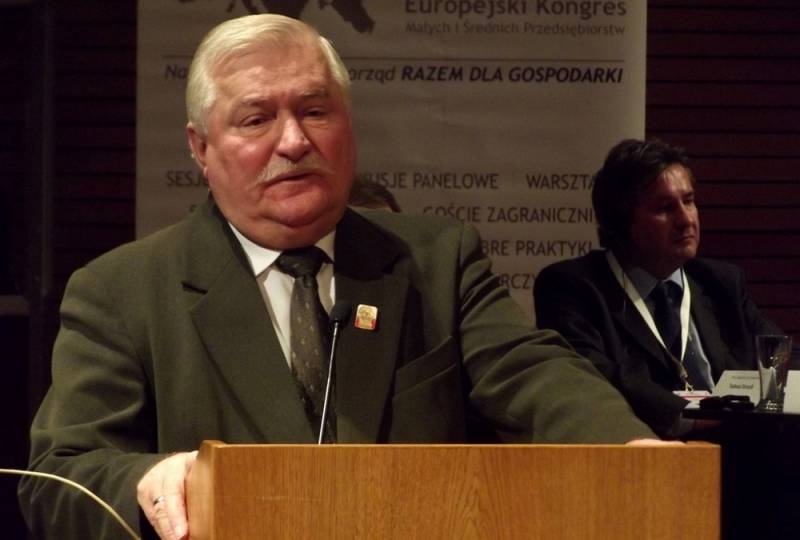 Former Polish President Lech Wales is difficult to suspect of sympathy for Russia, but he also reacted extremely negatively to the claims of the Polish Foreign Minister Pavel Yablonsky.
According to Valensa, who is known for his excellent sense of humor, to demand reparation from Russia is the same as asking to return the young years. He said this in an interview with the publication
"Interlocutor.ru"
.
The ex-president is sure that it is important to go forward and resume the dialogue between Moscow and Warsaw:
The situation is ambiguous in relations between Russia and Poland. But when people talk, you can discuss problems and find ways to solve them.
The first president of Poland noted that relations between neighboring countries can be made good, stressing that both states "deserve to live in peace and friendship."
Walesa drew attention to one more nuance, which the current Polish authorities stubbornly close their eyes to, which is that "third forces" always win from a quarrel between Warsaw and Moscow, and immediately pointed to these "third forces":
From Warsaw it was always closer to Moscow than to Washington.
It is difficult to disagree with Walesa's opinion: the Red Army liberated Warsaw from Nazi occupation, but not the American one.
Recall that earlier the ex-president of Poland criticized the decision of Warsaw not to invite the Russian leader Vladimir Putin to celebrate the 75th anniversary of the liberation of the Auschwitz concentration camp.