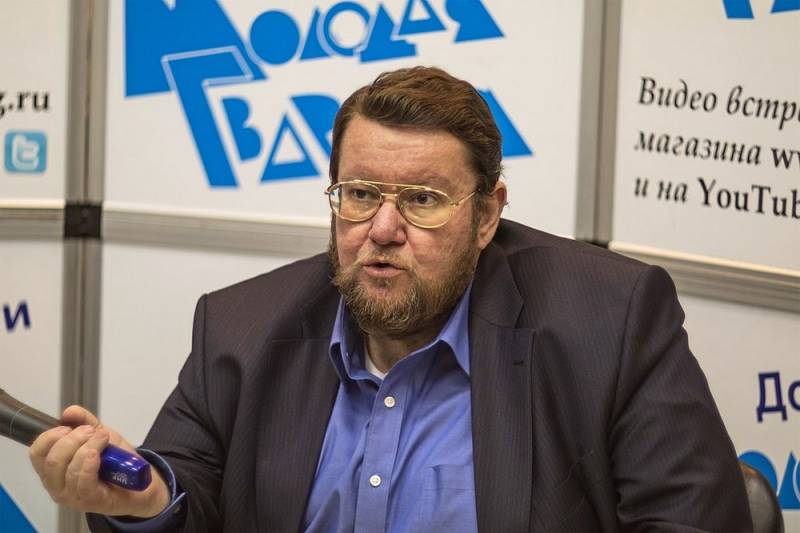 The sore imagination of the Ukrainian authorities, which have been claiming "Russian occupation" for the fifth year, prompted the Russian oriental scholar Yevgeny Satanovsky to describe the scenario as a real Russian invasion of Ukraine would have looked.
According to him, following military logic, Russia would inevitably have reached Transnistria, depriving Ukraine of access to the sea and forcing to trade through Bulgaria, Romania or the Baltic states.
However, in this case, Novorossia would have revived within its historical borders, and did not exist, like the Donbass, within the framework of the bits of two regions.
Thus, Crimea would initially remain with water and electricity, but without the need to build a bridge across the Kerch Strait.
Satanovsky suggested that the military version of the development of events would not be the reason for the introduction of more stringent sanctions against Russia than those that are in force today. But at the same time, it would become an occasion for a quarrel between Moscow and Minsk and Astana, and would also disrupt the construction of gas pipelines to Turkey and Germany.
At the same time, he noted that the Russian government would be faced with the need to restore and maintain order on a vast territory, which, given the current democratic system of the state, would be difficult.
In conclusion, the scientist concludes that until the "svidomye" and their curators bring the situation "to the explosion", Ukraine will languish and rot without Russian intervention, "which is terribly sorry."