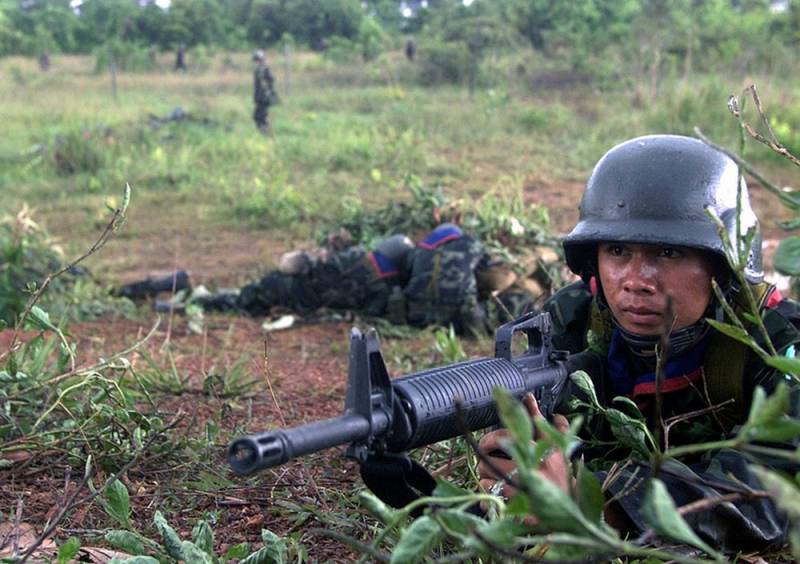 According to Thai media, a local military officer, senior sergeant (corporal) Chakraphan Thomma, shot his commander with an automatic rifle, stole a car (SUV) from a military unit and drove through it in the city of Nakhon Ratchasima (Korat) of the province of the same name (north-west of the country), opening fire on people. Then the killer stopped at the Terminal 21 shopping center. At the mall, he also started shooting at people and took about 20 people hostage.
It should be noted that, at the same time, the "shooter" -the attacker shot everything on the camera while conducting an online broadcast with Facebook (his account was later deactivated). Currently, the killer and his hostages are on the fourth floor of this shopping center. Hospitals of the mentioned city announced the reception of blood to help the wounded. The shopping center is surrounded by police; traffic in the area is completely blocked.
The motives of the killer are not yet known. Local media reported that the killer during the broadcast reported that he had a cramp (the finger was tired of putting pressure on the trigger). After that, the killer asked if he should surrender to the authorities. He mentioned that he was "tired" and "can no longer move a finger."
I carefully monitor the situation. He instructed the police and the military to detain the shooter in the near future
- wrote Thai Prime Minister General Prayut Chan-Ocha in his Twitter account.