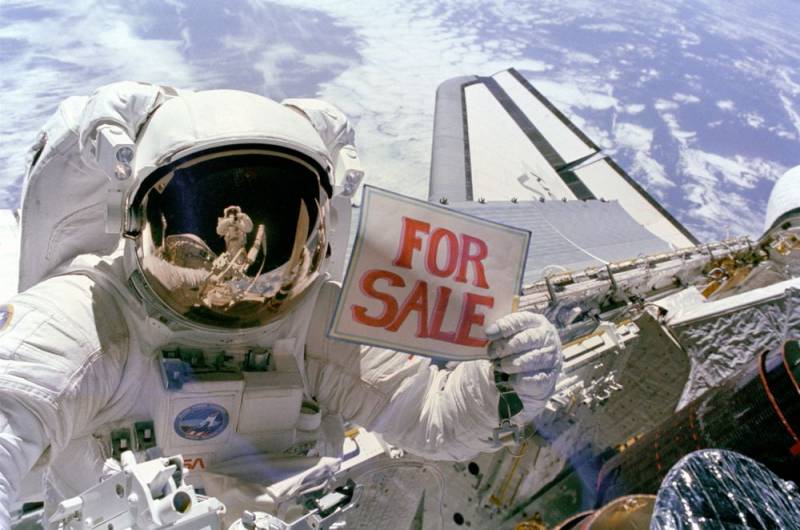 Recently, employees of the United Rocket and Space Corporation (ORKK)
сообщили
that they have developed a method of counteracting the work of spy satellites of other countries that monitor the territory of Russia. And so, Andrei Divaev, director of the ORKK project implementation department, said that Russians could soon start showing ads from space.
Moreover, the first two microsatellites with laser diodes, with the help of which it will be possible to write (form) messages in the sky, including advertising ones, will be put into orbit already in 2022.
We will deliver two vehicles to the ISS on the Progress cargo ship, where a container will be mounted in the transition compartment, which will launch them when the ship is undocked
- said Divaev.
He specified that in the framework of the experiment under the name "Constellation", spacecraft (SC) will be launched into orbit. They will be controlled as a "swarm of satellites." The main objective of the program is to maximize the commercialization of space for earthly needs.
The satellites have a panel with laser diodes that focus and create a light source of sufficient power so that light is visible on Earth
- explained Divaev.
It should be noted that this project is being implemented with the cooperation of two companies: Avant Space and CosmoLab. Both of them are residents of Skolkovo.
By the way, recently we
informed
about another project, only already implemented under the auspices of Skolkovo. True, it was then about the medical antiviral drug Triazavirin, which is now being tested in China to combat the 2019-nCov coronavirus infection.