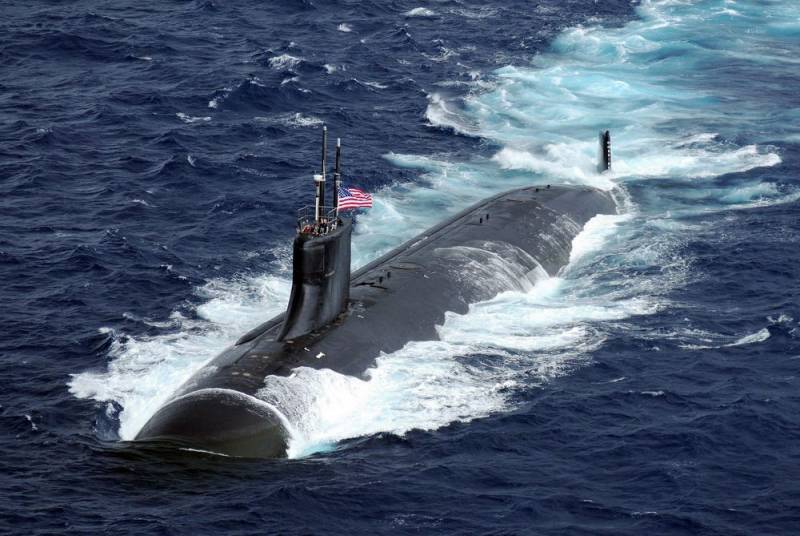 The head of the Pentagon, Mark Esper, said why the US submarines are armed with low-power nuclear weapons. In his view, Washington is so "peace-loving" trying to restrain armed conflict. Indeed, thanks to the presence of such weapons, the stronghold of "democracy" can get "different opportunities."
Low-power nuclear weapons provide the president and the supreme commander with various opportunities. We always want to provide different options that allow us to contain the conflict.
- said Esper.
At the same time, he did not go into details about what kind of conflicts in question. He also did not mention any countries. He only specified the readiness of the US to "contain the conflict with any country" and "if necessary, we want to be able to win."
It should be recalled that for some time (since September 2019), American submarines, on duty and plowing the expanses of the seas and oceans, have been equipped with modernized low-power nuclear warheads W76-2. For clarity, W76-2 is a thermonuclear weapon of reduced power. This is the version of the W76 ammunition (the initial capacity of which is 100 kilotons), which was produced in the 70-80 years of the twentieth century. Naturally, no one conducted a full-scale nuclear test of a new warhead.
W76-2 are equipped with Trident II (D5) intercontinental strategic ballistic missiles, which are located in Ohio-class nuclear submarines. According to the Americans, a limited number of missiles will be equipped with such warheads. The number of warheads, their weight and size is kept secret. It is only reported that their capacity is 5-6 kilotons.
At the same time, the Russian Foreign Ministry has previously expressed Moscow's concern about these low-power nuclear charges. Moscow believes that Washington thus "really lowers the nuclear threshold and allows itself to conduct a limited nuclear war."