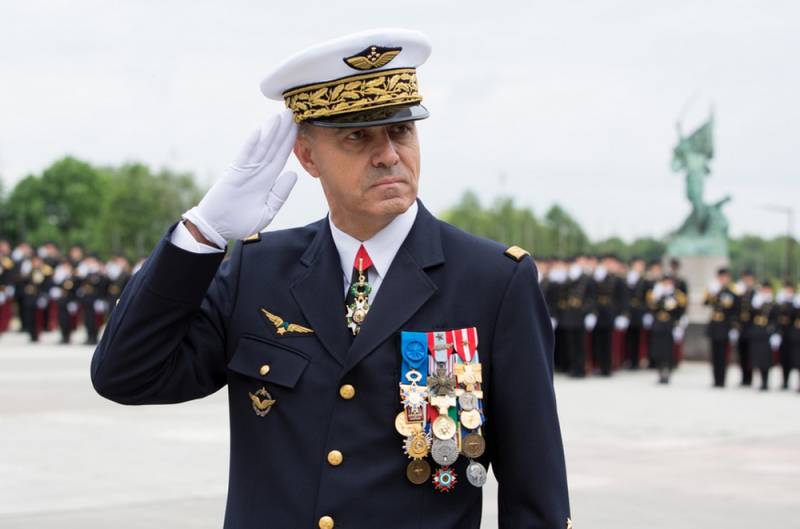 Recently
сообщалось
as the United States announced the destruction of the Russian "killer" of satellites. Then the US Air Force reported that the Cosmos-2491 spacecraft (SC), launched into orbit in 2013, collapsed, after which 10 of its debris were listed. However, still, not everyone in the West can sleep peacefully at night. For example, the 60-year-old French General d'Armey Arienne Andre Lanata is very worried about the "Russian threat" from outer space.
Until recently, he headed the headquarters of the French Air Force and he was hardly bothered by the "Russian threat". And so, in February 2018, he became the Supreme Commander-in-Chief of the United Armed Forces (Allied Forces) for Transformation (ACT - preparing NATO for conflicts that could happen in the future). After that, the general began to exacerbate sharply, he began to see something in space, perhaps even hear some kind of voice.
In any case, he told the Washington Examiner newspaper that Western countries were in danger, since Russian and Chinese spacecraft were maneuvering near their satellites. Moreover, he accused Russia of "aggression" and persecution. For example, he suggested "many different ways and types of aggression in space." Then he called it "a threat to our allies."
The general said that Russia allegedly launched a small satellite, which "is watching the American intelligence apparatus." Whether Western countries launched similar satellites, he did not specify.
Until now, everyone considered space to be a safe zone, but this is no longer the case.
- stressed the general.
In his opinion, Western countries will have to "respond to threats" on their own, as the "peace-loving" bloc "has no objects in space and the alliance will not be responsible for taking specific measures to protect certain national space objects". In fact, the general began to probe the ground for the creation of an orbital grouping of NATO.
It should be added that before this, the Americans suspected the Russian spacecraft Cosmos-2542 in spying on US satellites. The Americans seemed very suspicious of his maneuvers. At the same time, they did not say from the stronghold of "democracy" how they relate to the maneuvers of their satellites who spy on the Russians.