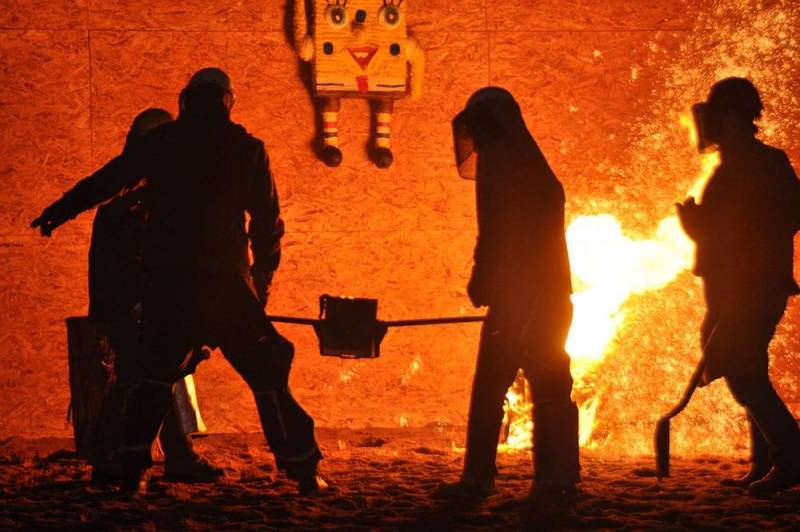 The fight against the spread of coronavirus infection 2019-nCov continues. According to the State Committee on Hygiene and Healthcare of the PRC, the number of infected has already exceeded 34,5 thousand people. More than 6 thousand people are in serious condition, another 27,5 thousand people are suspected of being infected, 722 have died, 2050 have recovered. At the same time, some Russian experts believe that, given the circumstances, Russia will be able to squeeze China in some industries.
For example, economist Anton Lyubich (member of the General Council of the Growth Party) told the newspaper
"Sight"
that Russia is unlikely to be able to replace China with its production facilities. However, if the Chinese authorities extend the "New Year holidays" (Chinese New Year) for a longer period of time (now until February 10, 2020), this may turn out to be beneficial for some Russian manufacturers.
Russia is unlikely to start any large-scale production, which is now located in China, but does not function due to coronavirus, because the disease in the worst case scenario will last another two to three months. If we can win something from this situation, then this is the production of competitive positions. That is, we can only increase production at existing factories and plants
- said Lubitsch.
Strictly speaking, Russia may supplant Chinese metallurgists or chemical industries. If, conditionally, the rental is being prepared both at our metallurgical plants and in the Chinese, and the Chinese got up because of the coronavirus, then we can supply metal to those who need it, but did not receive it
- explained Lyubich.
It should be noted that according to information from the World Steel Association (World Steel Association, WorldSteel Association), in 2016, China produced 808,4 million tons of steel, and Russia - 70,5 million tons. At the same time, China exports almost as much steel as Russia produces in total. In turn, Russia exports 1/3 of the steel produced.
By the way, it became known that in the Chinese city of Wuhan, at the epicenter of the epidemic, a 60-year-old US citizen died of coronavirus. So it is not surprising that the Ministry of Health of Russia
continues
take measures to counter this dangerous infection.