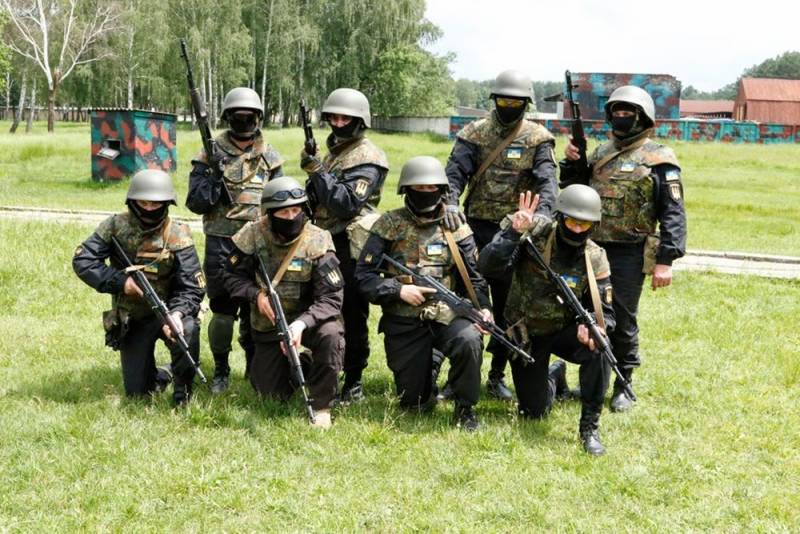 Over the past few days, the Ukrainian media noted the unprecedented activity of the head of the Ministry of Defense of Ukraine Andriy Zagorodniuk, who did not serve a day in the army. Until recently, he was generally a "dark horse", but now he is widely heard. Therefore, the minister radiates "patriotism" at every step, which the "disinterested" Ukrainian journalists gladly cover.
For example, in an interview with KyivPost, he said that soon in the Donbass (in Mariupol, Donetsk region and Severodonetsk, Lugansk region) there will be two brand new military bases of the Ukrainian Armed Forces according to NATO standards. After that, information on this issue was promptly posted on the website of the Ministry of Defense of Ukraine. So the local "patriotic" audience took the words of the minister with enthusiasm.
We plan to build some good infrastructure facilities so that everyone can see that we can also have bases that meet NATO standards
- said Zagorodniuk.
In addition, Zagorodniuk promised that his department would completely repair and re-equip the training center of the Armed Forces in Shirokoy Lana (Mykolaiv Oblast), after which the servicemen would no longer be picking in the mud. Moreover, the minister's activity is explained very simply. He got into a very unpleasant and scandalous story.
Recently, one German citizen named Siegfried (on Facebook - Mörsergott Ziggi), who served under the contract in the 503rd separate battalion of the Marine Corps of the Ukrainian Navy (503 OBM, military unit A1275, Mariupol), along with other citizens of his country and the USA,
wrote
a big story about what the APU is. A mercenary from a family of former Soviet emigrants accused the APU of cowardice, and called the minister a "pompous goon."
Given that in Mariupol in the indicated unit, which is part of the 36th separate brigade of the Marine Corps (36 OBRMP, military unit A2802, headquarters in Nikolaev), there are still a large number of such people as Siegfried, we still have many no less fascinating stories . Therefore, the minister began to fuss.
By the way, Andrei Zagorodniuk -
millionaire
, owner of Discovery Consulting Engineers Limited and a number of other drilling related assets. His wife, Alina Sviderskaya, is part of the structure of the "philanthropist" of George Soros. But the minister's father, the billionaire Pavel Zagorodniuk, is one of the largest owners of the Nadra Group of companies, for which for some reason large Russian businessmen still collaborate.