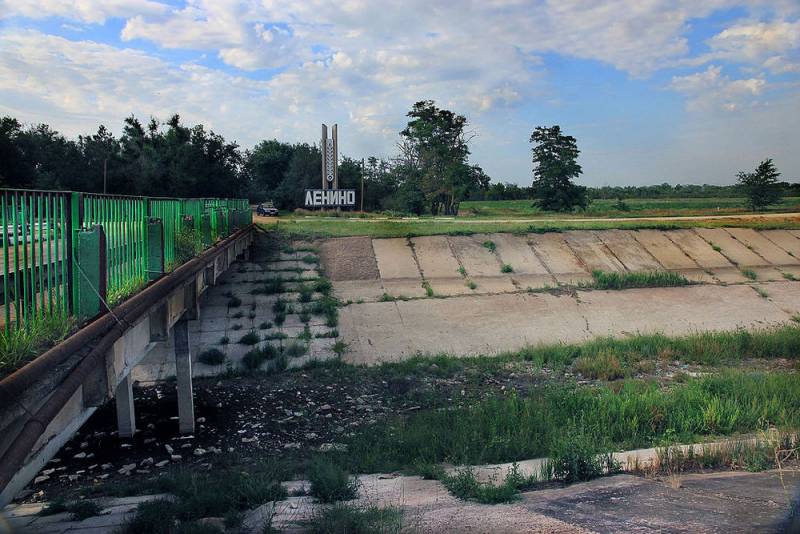 The Crimean authorities are considering the option of using the North Crimean Canal as a reservoir, the water from which will come for irrigation of fields and gardens.
This was announced to reporters by the Deputy Chairman of the Council of Ministers - Minister of Agriculture of the Crimea Andrei Ryumshin during the AgroExpoKrym exhibition, which is now being held at the Yalta Hotel Intourist.
According to the official, there is a program for diverting into the empty channel of the canal the water of those rivers that flow into the Sivash or the Black Sea, and this program is now undergoing examination.
This is one option and he has the right to life.
- said Ryumshin.
The minister said that after Ukraine declared a water blockade on the peninsula, the area of ​​irrigated agricultural land on the peninsula decreased from 400 thousand hectares to 20 thousand, but at the same time, 3-5 thousand hectares are added to it annually.
Ryumshin said, due to which the peninsula is irrigated agricultural land:
Today we have three sources of irrigation: rainfall, sewage treatment plants that treat wastewater, and underground wells - we have enough wells.
The official emphasized that the main task of gardeners and winegrowers is to switch to a drip irrigation system that allows them to economically consume water.