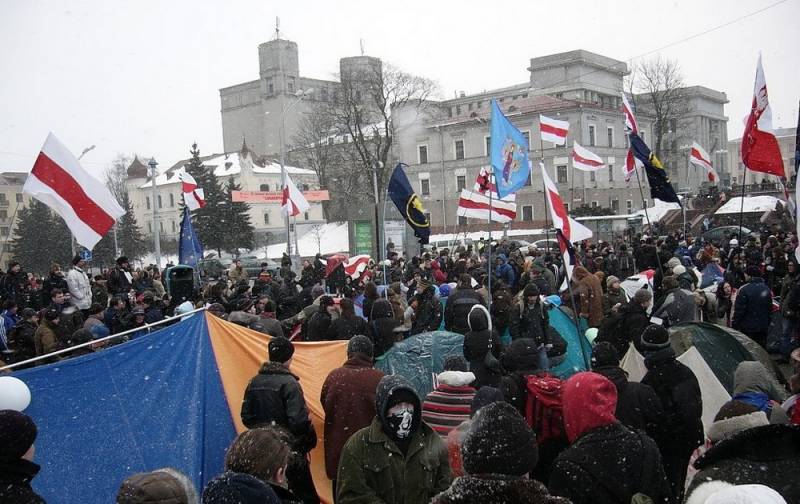 As if by magic, on the eve of the meeting of the presidents of Russia and Belarus, sociologists recorded a "landslide" of pro-Russian sentiment.
If you believe the reports of Belsat.eu, referring to the results of a study by the Belarusian Analytical Workshop by Andrei Vardomatsky (BAW), you might get the impression that Belarusians in Minsk are already collecting anti-Russian Maidan following the example of the Ukrainian 2014.
Indeed, according to Vardomatsky's "workshop", only from September to December 2019 the number of Russian supporters in the republic decreased by 14,7%, and in general, over the past year, the share of allies with Russia underwent an unprecedented reduction from 60,4 % to 40,4%.
You do not need to be seven spans in your forehead to understand what the catch is.
The fact is that Belsat is a structure owned by Poland, and Vardomatsky with his "workshop" is one of those "underestimated" and "offended" by the Belarusian authorities who chose to flee the republic and get hooked on Western grants outside Belarus.
It is unlikely to be surprising that Vardomatsky and his "workshop", like Belsat, also work in Poland.
This alone makes us treat these "studies" with a great deal of skepticism. It is possible that the figures announced by "Belsat" with reference to Vardomatsky were received by the "workshop" of Vardomatsky from the same "Belsat".