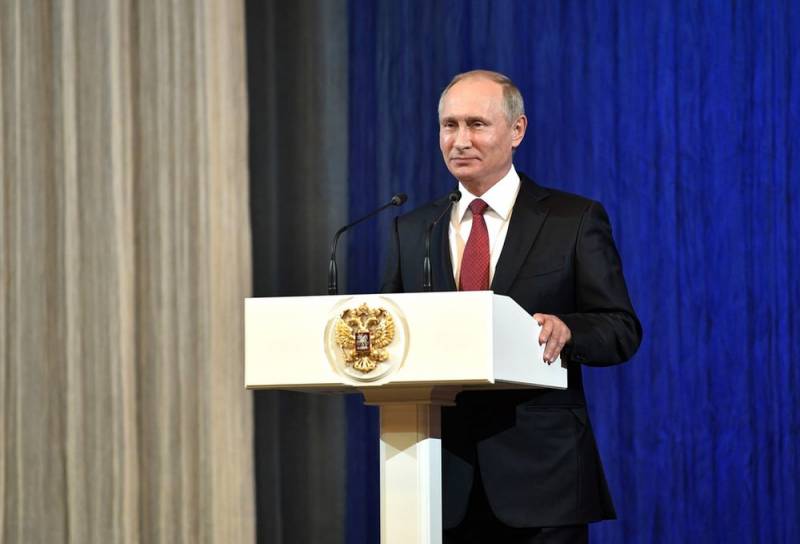 On February 5, 2020, Russian President Vladimir Putin, during a ceremony of presenting credentials to ambassadors of foreign states, declared that humanity was once again at the "dangerous line". According to the Russian leader, the reason is the destruction of the arms control system, the threat of terrorism and the growing number of conflicts in the world.
Unfortunately, today humanity has again found itself in a dangerous line: regional conflicts are multiplying, the threats of terrorism and extremism are growing, the arms control system is being destroyed, and the global
economy
- Putin said.
It should be noted that the credentials to the head of state were handed by 23 newly arrived ambassadors of other countries. Putin wished diplomats to get to know Russia better so that they "felt its pulse". After which he expressed hope for "strengthening friendship and mutual understanding" between the countries.
The head of the Russian state reminded those present that in 2020 the 75th anniversary of the end of World War II will be celebrated. He emphasized that it was the commitment to the ideals of the world that became the foundation of the post-war world order. After that, Putin assured the audience that Russia was ready to engage in a meaningful dialogue with the United States to strengthen strategic stability on the planet.
In May, we are waiting in Moscow for celebrations of the Great Victory, leaders of foreign countries, foreign delegations to pay tribute to the millions of victims, pay tribute to veterans and demonstrate their commitment to the ideals of peace, freedom and justice
- summed up Putin.
It should be recalled that the intention to come to Moscow on Victory Day this year has already been confirmed: Chinese leader Xi Jinping, French leader Emmanuel Macron, Egyptian President Abdel Fattah al-Sisi and Palestinian leader Mahmoud Abbas.