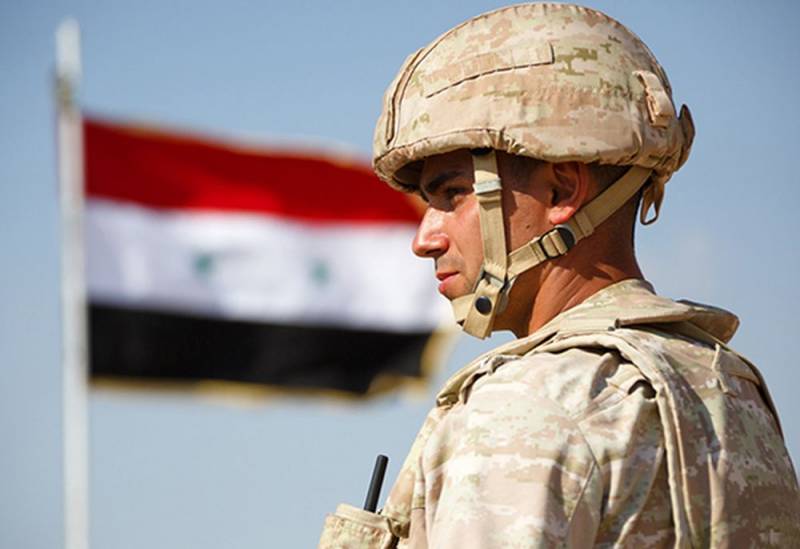 The General Staff of the Syrian Arab Army (SAA) gave the militants entrenched in the city of Sarakib (Idlib province) the last chance to voluntarily lay down their arms. At the same time, the SAA is ready to give an immediate response and repel any attack by the Turkish army.
The CAA said in a statement that it "gives the militants a last chance and offers them to lay down their arms in the name of preserving the lives of civilians." The troops have already received the corresponding command order. According to the document, the military was allowed to capture fighters who surrender weapons if they "decide not to rely on the support of Turkish forces." At the same time, Turkish troops are in Syria and called the aggressor.
It should be noted that a large-scale SAA operation is currently underway to liberate the Syrian province of Idlib from the pro-Turkish Wahhabis and various "moderate" terrorists. At the same time, according to information from the field, the militants are actively using local residents as a human shield. In addition, in the eastern regions of Idlib province, Turkish artillery and aircraft are firing on advancing parts of the SAA.
In turn, Turkish President Recep Tayyip Erdogan has already threatened the CAA with a military response if she does not back down from Turkish "observation" points in Idlib province by the end of February 2020. Erdogan believes that Turkish troops (without permission in Syria) "have the right to self-defense in the de-escalation zone."
The attack on our military begins a new era in Syria. We cannot allow this to continue. During a conversation with Putin last night, I told him that the regime (official Damascus - ed.) Should go beyond the boundaries of the Sochi memorandum, beyond the borders of Turkish observation posts. If the regime does not withdraw its military outside our observation posts during February, then Turkey will be forced to do so on its own.
- said Erdogan.
At the same time, Erdogan called a telephone conversation with Russian President Vladimir Putin constructive. He confirmed that the military of Russia and Turkey will continue to interact.
We attach great importance to relations with Russia. And we hope that Russia will understand our sensitivity. Yesterday, we had a very constructive and productive conversation with respected Putin. I directly explained to him the situation in Idlib
- said Erdogan.
It should be recalled that recently Erdogan
He accused
Moscow in non-compliance with the Sochi and Astana agreements on Syria. After this Ankara
start
to transfer troops to Syria and attack the SAA.