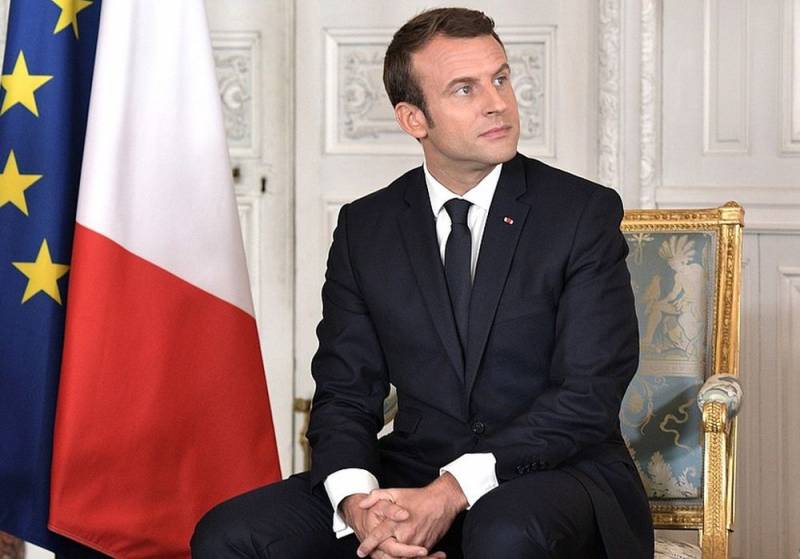 French President Emmanuel Macron said that Russia is trying to reconsider the history of World War II and even "make the Polish people guilty." According to the French leader, there is a serious risk of distorting historical memory.
Presenting my free thoughts about history, I want to say that we are not building Europe, forgetting about Europe. We build Europe, knowing the history, protecting it from all attempts to falsify, revise by some countries, some parties
said Macron.
I sometimes see Polish attempts to erase 1989 and this history of freedom. I see intentional Hungarian
policies
review the entire history of the XX century. I see Russia's approach to reinterpret World War II and make the Polish people guilty. I see the risk of fragmentation of our memory in the revision of history
- added Macron.
It should be noted that Macron made these statements while visiting Poland. At the same time, Macron and Polish Prime Minister Mateusz Moravecki agreed to resume work on the Weimar Triangle format (France, Germany and Poland). For clarity, the Weimar Triangle is an attempt by the United Kingdom and the United States to wedge themselves in the alliance of France and Germany by introducing their agent, Poland. The last meeting in the framework of the mentioned format took place in 2011.
It must be recalled that France was an ally of Poland. But in 1939, Paris did not hit finger to finger to help Warsaw. Moreover, later France mediocrely lost the Third Reich war in 40 days. So mediocre that even Field Marshal Wilhelm Keitel, on the day of signing the act of unconditional surrender of Germany, exclaimed:
How?! And these also defeated us ?!