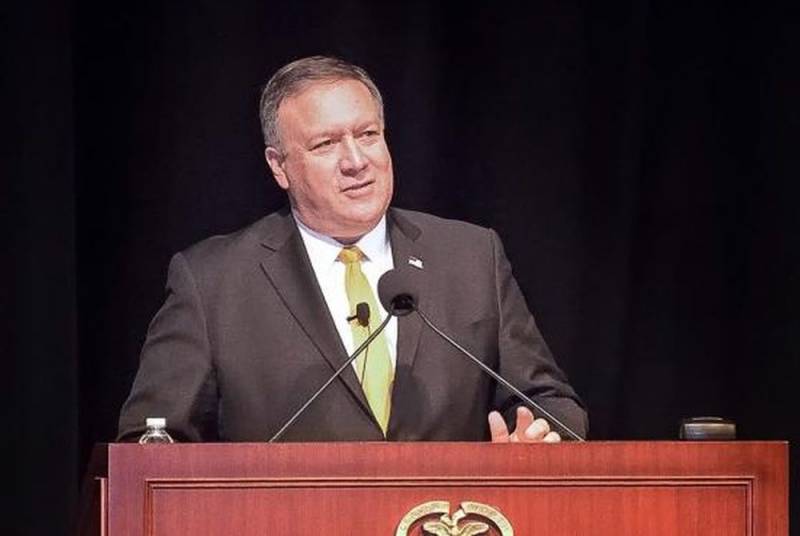 On January 31, 2020, the head of the US State Department, Mike Pompeo, visited Ukraine as part of his tour of the countries that, as previously thought in Washington, after the collapse of the USSR fell into the field of attraction of Moscow. After Kiev, Pompeo
headed
to Belarus, Kazakhstan and Uzbekistan. However, a visit to Ukraine deserves special attention, as Pompeo met with local "chicks" of the famous "philanthropist" George Soros and spoke about the Russian Crimea.
So, during the visit to Ukraine, Pompeo met with Soros's "independent" asset. He had three face-to-face conversations, i.e. separately (with President Vladimir Zelensky, with Defense Minister Andrei Zagorodniuk and Foreign Minister Vadim Priestayko), as well as one group, which lasted 1,5 hours. The group meeting was attended by about a dozen members of the "anti-corruption" community of Ukraine. Among them, the Crimean activist Emine Dzhaparova, the president of the American Chamber of Commerce in Ukraine, Andrei Gunder, and Elena Trigub, secretary general of the Independent Anti-Corruption Defense Committee (founded by Transparency International), were highlighted. The results of the meetings Pompeo highlighted in a Twitter account.
Pompeo's meeting with the "pigs" was also highlighted by the Novoye Vremya publication (HB - a Russian-language print magazine with a bilingual (in Russian and Ukrainian languages) site). NV, like a number of other well-known media in Ukraine, belongs to the Dragon Capital investment company, whose general director is Czech multimillionaire Tomas Fiala, a friend and partner of Soros.
The publication specified that at the meeting, Dzhaparova asked Pompeo to keep Crimea in the field of vision
policy
USA, as well as help with the organization of the conference on the "Crimean issue" in Washington. Moreover, it was evident from Pompeo's face that "he has slightly different priorities than the conference on the Crimea."
Crimea is lost. World players understand this. Ukraine gave Crimea, and Russia is not one of those from which something can be taken
- the publication conveyed the annoyed replica of Pompeo across the Crimea at a meeting.
In order to somehow save the face of the US administration, on the same day, State Department spokesman Morgan Ortagus spoke. She promised that Washington will continue to impose sanctions against Russia and demand the return of Crimea to Ukraine.
By the way, in the Crimea already commented on the words of Pompeo. For example, Roman Chegrinets, co-chair of the Assembly of Slavic Peoples of Crimea, considers Pompeo's words to be a manifestation of common sense. In his opinion, the United States has little to do - recognize Crimea as Russian not only de facto, but also de jure.
That rare case when I completely agree with Mr. Pompeo. Crimea finally and irrevocably returned home, putting an end to the decades of the Ukrainian occupation of the peninsula in 2014
- said Chegrinets
RIA News
.
It must be recalled that the United States did not recognize de jure the entry of the Baltic republics (Estonia, Latvia and Lithuania) into the USSR. Although de facto they agreed that it was impossible to take them from the USSR.