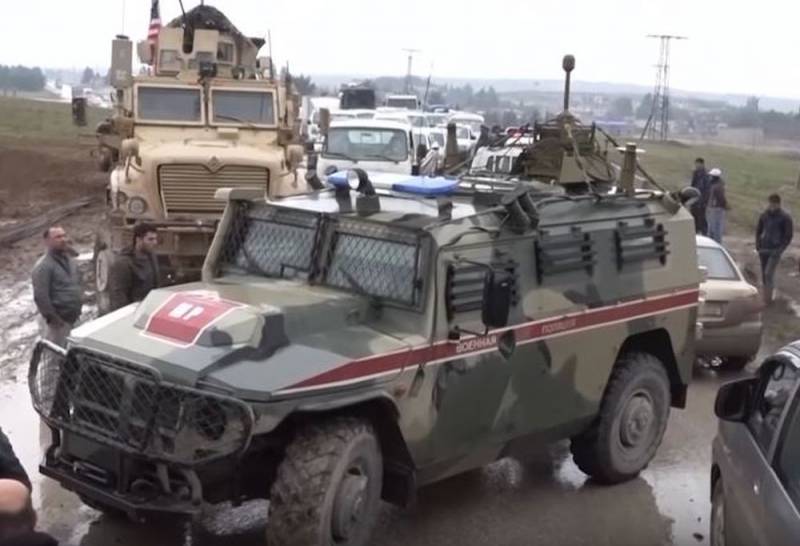 On February 4, 2020, a message came again from northern Syria that the US military blocked the movement of a patrol of the Russian military police in the area of ​​the city of Tel Tamr (Hasake province). So the Americans are trying to prevent the Russians from oil fields located in the north-east of the country. By the way, now the US military is illegally at 11 strong points in Syria.
It should be recalled that before this, on January 31, 2020, Voice of America radio station distributed information (from the words of "bold" Kurds) that it turned out that relations between the Russian and American military had been clarified the previous time the road was blocked (January 18, 2020 ) The Kurds then, even supposedly had to separate the armed Russians and Americans, after which this "sensation" overgrown with even greater "details". The verbal skirmish allegedly turned into a brawl, but then the Kurds acted as intermediaries.
The radio station enthusiastically described how courageous Kurds (who had previously escaped from the Turks behind the backs of Russians and Americans) participated in the "episode of the confrontation between the military of the two world powers." However, it is hard to say who this low-grade stuffing is designed for. After all, the video from the scene speaks for itself.
I must add that on the roads of Syria is really not calm. After all, American roadblocks are located along the M-4 highway in northern Syria. And this transport artery is precisely used by the Russian Air Force for patrolling. It's just that the Russians do not touch the Americans, and those, from "partnering" considerations, make hype to the Western media every time the Russians are deployed.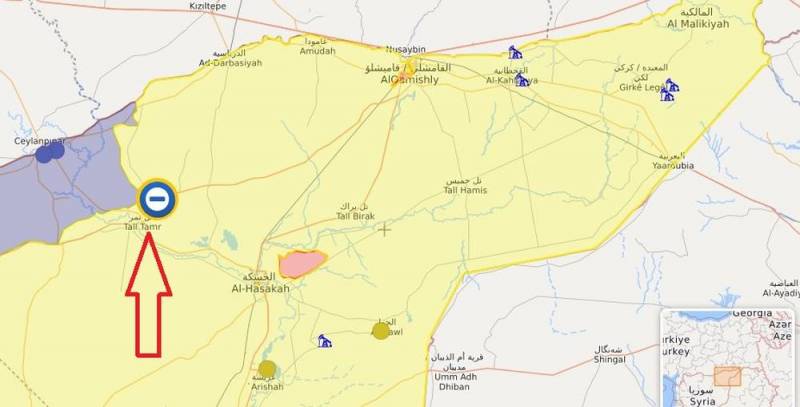 It remains to wait for the appearance of the Syrian grenade launchers and this will immediately stop, just the SAA is now very busy with the "barmales" near Idlib and Aleppo. So for some time now, the Americans will really prevent the Russian air force from reaching the oil fields in northeast Syria.