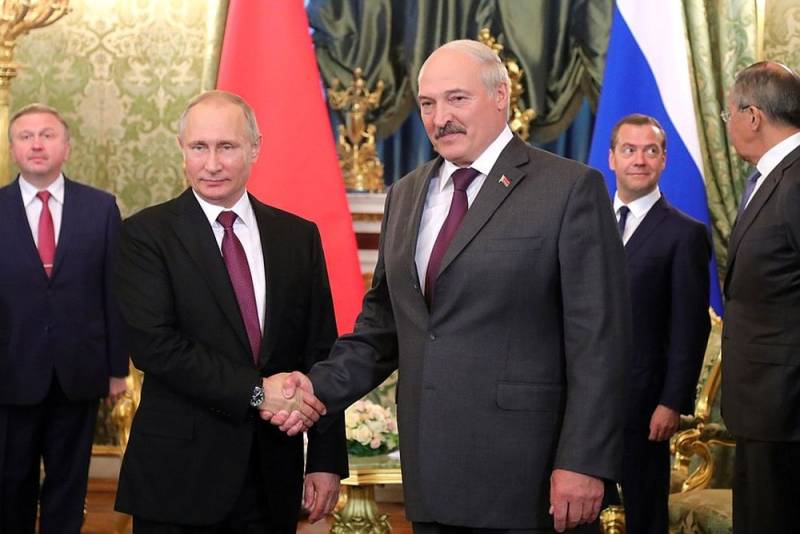 Belarusian media report that the country's president, Alexander Lukashenko, has declared Minsk's readiness to buy Russian oil at world prices. At the same time, the Belarusian leader complained that Moscow insists on a substantial premium for its oil companies (we are talking about
increase
premiums to the cost of raw materials from $ 5 per ton to $ 15).
What are we asking now from the Russians ...: if you cannot supply oil to us duty-free in the Eurasian Union ... sell it to us at world prices
- said Lukashenko.
However, according to Lukashenko, Moscow does not agree with such a statement of the issue and insists "moreover, a substantial bonus to companies, moreover, for the supply of oil to Belarus."
And how do you supply Hungary, Poland, the West? No bonus. How can an older brother relate to the closest people?
- added Lukashenko.
Lukashenko also drew attention to the fact that Russia "raised some kind of scandal" in connection with the visit to Belarus of US Secretary of State Mike Pompeo, although this visit, in his opinion, does not harm relations between Moscow and Minsk. After that, the Belarusian leader even remembered the cooperation of his country and the US CIA. According to him, "if all materials are declassified," the world of Belarus "will applaud."
In Russia, attended. But what have we done more with America than Russia? You look: they are trying to kiss them passionately. It doesn't work out, really. Are we worried? We rejoice for them when they hug and kiss. Then a whole scandal was raised: oh, the Secretary of State has arrived! Yes, I've arrived. And I didn't hide, I hinted to you that we have a long-standing relationship in absentia
- specified Lukashenko.
Pompeo and I, when he was director of the CIA, carried out serious operations here. They turned to us, gave us information. We detained people here at the border with nuclear materials. And they were detained without them. And they have this number one question.
- explained Lukashenko.
It should be recalled that on February 1, 2020, the head of the US State Department, Mike Pompeo, visited Minsk, who promised to provide "100%" of Belarus's oil needs. Lithuanian Foreign Minister Linas Linkevicius has already proposed to his colleague from Belarus Vladimir Makei to organize regular oil and gas supplies through Lithuanian territory. At the same time, on February 7, 2020, according to Lukashenko, he should meet with his Russian counterpart Vladimir Putin.